I spent much of the weekend with this Little Man. His mommy had stuff to get done at their house and he is such a busybody these days ... so he and I hung out together. You know ... cuz we got nothin' better to do. :)
We went to the grocery store to get stuff to make burgers for dinner. We read books ... have you heard of The Little Engine That Could? Yep, it's a favorite. We read it in segments because a certain Little gets distracted.
And we played with the farm that our neighbor, Drew (who was in HIS mommy's belly when we first met him!), was so proud to give him. 
Little Man's Mommy and Daddy came up later on Friday and we grilled the first hamburgers of the season.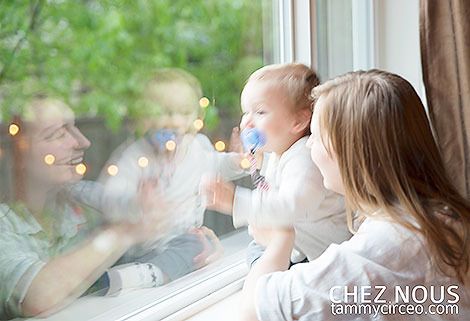 Emily sat him up in the window to watch me at the grill. He was pretty happy with that arrangement.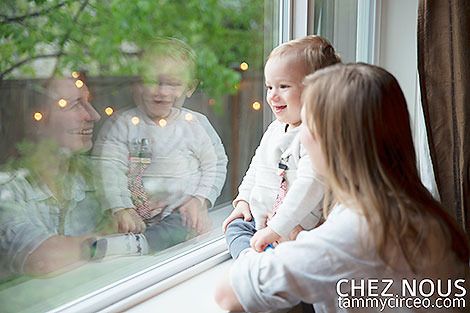 He was thrilled to see me outside ... and I was thrilled to see him, too!
(I love this next photo so much!!)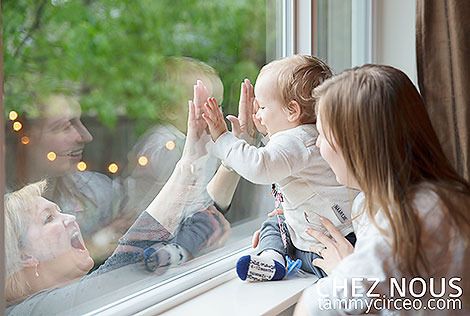 (But seriously, I must learn to close my mouth when I'm excited. I'm not sure that's possible!)
Thanks to the Little Man's daddy for snapping these shots. Aren't the reflections wonderful?!
Here's to a new week full of love, laughter, and family togetherness! There's lots of it to come with my in-laws arriving, Little Man turning ONE YEAR OLD, our Ben graduating college, my parents meeting us there .... so much love and support to be felt in the next few weeks!!