I was so excited to make this week's recipe for French Friday ... an Apple Cake. Perfect for the season and I knew it would be simple and delicious.
Dorie suggested using different varieties of apples, but I refused to put my last Honey Crisp in so I used two Granny Smiths and two Braeburns. Variety enough? I think so.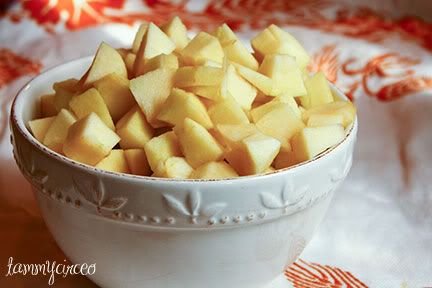 The batter is a very simple mixture of flour, baking powder, salt, sugar, eggs, vanilla, and rum. However, I had no rum. What I did have was apple brandy so that's what I used. It's a delicious substitute.
The apples are mixed into the batter and it's all poured into a springform pan and baked for close to an hour.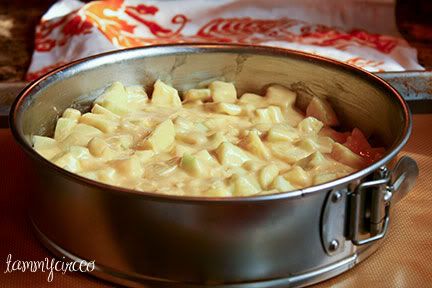 To top of the cake becomes beautifully golden, and the apples soften just enough to remove the crunch, yet maintain the shape.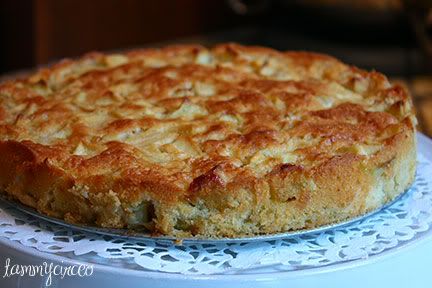 I'll certainly make this cake again. It is very much like the Tarte Aux Pommes that I've shared here before (if you click through to that post, please pardon the photos!) and comes together a little quicker because you don't have to make the dough, cut the apples just so and lay them in concentric circles ... you just mix it and bake!  It's not too sweet ... it's not too tart ... it's just right.
(If you're new around here and are wondering what French Fridays with Dorie is ... It's an effort to use one of Dorie's recipes from Around My French Table each week. The recipes are decided on by popular vote on the website French Fridays with Dorie. Purchase your book HERE and play along!)