Summer is such a fabulous season to stay committed to healthy eating with all the fresh vegetables and fruits that are in season.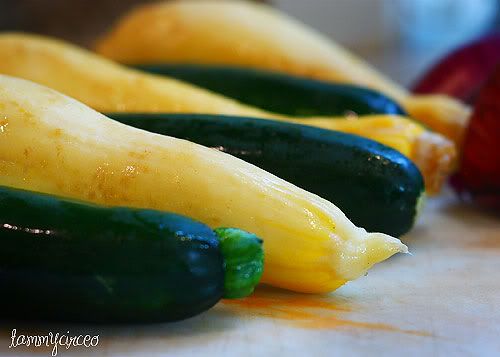 Most people who have gardens have an overabundance of squash ... wonder why those plants are so prolific?! I think if I ever have a garden and my neighbor has one, too, that only one of us should plant squash and the other one should plant something else and we should share. Kind of like splitting the bulk packages from Costco. Do you do that?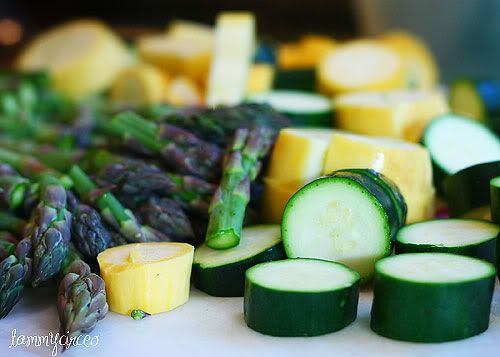 One of my favorite things to do is slice, chop, and dice my way through a variety of veggies (zucchini, yellow squash, asparagus, tomatoes, peppers ... whatever is at the market or in your garden!) and sauté them up with a few seasonings of choice. Depending on how many different vegetables you have, it doesn't take much of each.
I use fresh onions and garlic to start, then add the vegetables in the order of their cook time. Whichever one takes the longest to cook goes in first and I end with tomatoes if I'm using them because I like them just warm and not really cooked. I think cutting corn off the cob and adding it at the last minute would be fabulous, too, and add a bit of sweetness. I add whatever seasonings and herbs tickle my fancy at the time (basil, thyme, chili pepper flakes, oregano, smoked paprika, cumin ... the flavor pairings are endless and you could use any or all of them). Then I layer the veggies on a platter with grilled or sautéed chicken or fish. It's also nice to squeeze fresh lemon or lime juice over all of it. So fresh!
I serve rice for the carb lovers at my table, but I'm a happy camper with just the veggies and meat.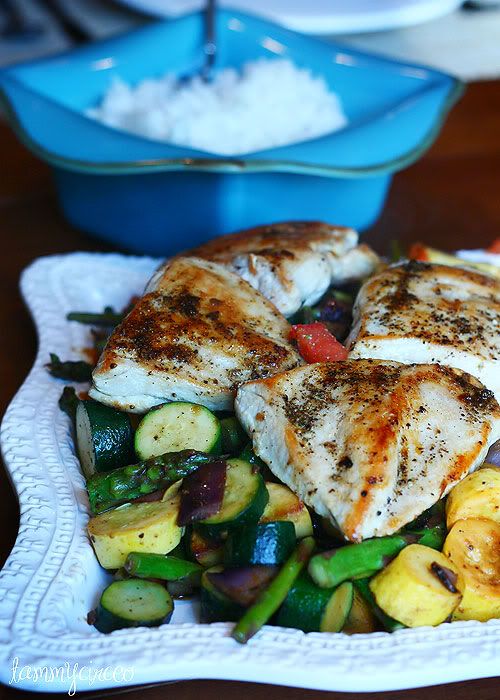 What is your favorite way to eat summer vegetables?