There is definitely something to be said for super-long weekends. And there's something to be said about super-long weekends with family and friends celebrating the blessings we've been provided.
I started preparing early since I knew that my "kitchen-dance" partner (AKA Emily) wouldn't be here till late Wednesday at the earliest. I did as much prep work as possible so that making the Thanksgiving meal on Thursday wouldn't be all-consuming. If it hadn't been for this guy "cutting in" on the kitchen-dance ...
... I would've done all the prep by myself. After watching him attempt knife skills, I suspect that all the cooking shows we watch together are rubbing off on him. ;) Seriously, he was fabulous help.
The pies were baked early on Wednesday, but at his request, I held the apple pie to make with Ben when he got home. He loves making that pie!
Do you have appetizers on Thanksgiving Day? We usually have our meal later in the afternoon so I like to set out cheese and crackers, salame, olives, pickles, and various snack options to munch on throughout the day. Looks like Aly sure loved them! :)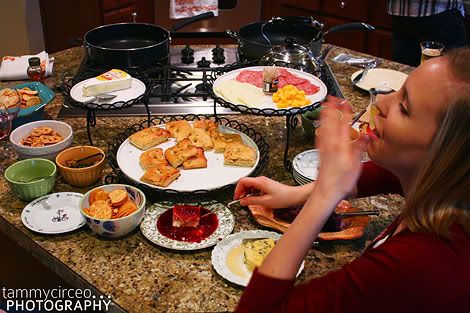 I made very simple place cards ... two wine corks tied together with raffia were the perfect holder for an-ink distressed card with a name handwritten on it. After the meal, we wrote our gratitude sentiments on the backs of them and as Ken read them, we guessed who wrote what. I kept all the cards and will put them in our scrapbook.
The turkey came out perfectly! I bought a Northwest Natural turkey, brined it overnight in a mixture of vegetable broth, kosher salt, fresh herbs (rosemary, sage, thyme, bay leaves), then roasted it slowly after rubbing it with olive oil and seasoning. I knew to take out the bag of organs before baking it and search as I might, I couldn't find it! I've bought Northwest Naturals before, but I thought, "Well, maybe natural turkeys are sold without them." When Ken was cutting the rest of the meat off the bones after dinner, he found it! Oh my ... Turkey Prep Fail!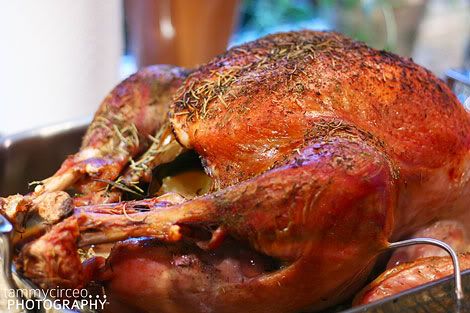 We ate at the kitchen table where there's more room as opposed to the dining room and we didn't use the "good china". Those are two things I look forward to, and had been so inspired by my Swedish friend's table that I wanted to copy her! (She is so inspirational and I especially loved the white pumpkins in the glass dessert dishes!). But I did nothing like that ... I totally relaxed and didn't even put candles or a centerpiece on the table! The food was the centerpiece, I guess, right?
And how wonderful to have a full table of food and people for the holiday ...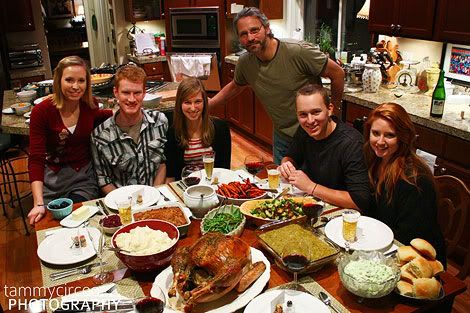 ... Ben said he was so ready to spend a few days at home and we were ready for them all to be here. Our three and "the redheads" that two of my kids are dating!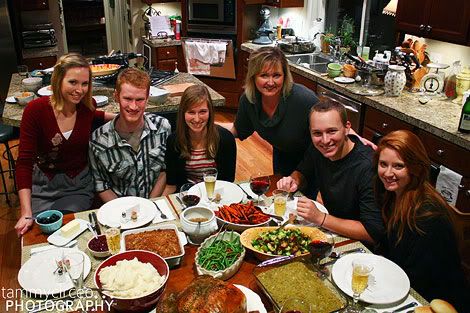 After dinner, we all pitched in to put the food away and straighten up the kitchen a bit, then we unwound ... with technology!


Ben and his redhead left early Friday morning to see her family, but Emily and her redhead were here all weekend, in between a little work and snowshoeing.
Games of Farkle and Yahtzee have marked our weekend as well as the Charlie Brown Thanksgiving Special. Several movies -- Holiday Inn, White Christmas, and the original Miracle on 34th Street -- have gotten us in the mood for the next holiday.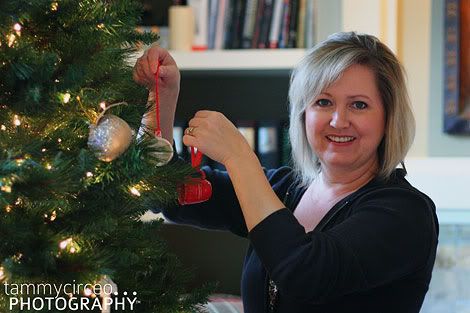 The lights are on the house, the tree is lit and hanging with lots of memories, and we are getting ready for a new month. (Thanks, Aly, for that photo!)
Here's to a long weekend well-spent and new blessings to experience in the next week.