"Mawwiage ... is what bwings us togeddo today..."
If you've never watched the movie "Princess Bride", you've missed out on a sweet love story and so many movie lines that are recited day in and day out. Buttercup was one lucky girl.
And so is our Emily.
This last weekend, it was all about getting ready for and staging her bridal shower.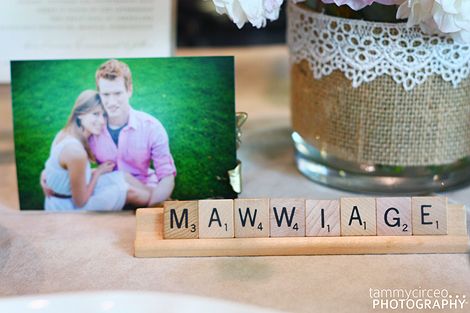 So many times during the planning, creating, crafting, and cooking process, I wished for my mom, mom-in-law, sisters-in-law from both sides, cousins, and aunts to be geographically close, but such is not my reality. My reality is that I make it happen if it is to happen. I'm OK with that ... I like making it happen! There are always friends who step into the "family shoes". I can't discount my Aly's help, or Meg (maid of honor), and my friend, Salby, is a workhorse of a friend. She loves the spotlight, but she is just as comfortable in the wings. This weekend, she was my wings. "It might have appeared to have gone unnoticed ..." but I love her and will be the same wings for her.
The menu was Caprese Salad Sticks, (cherry tomatoes, cigliene, a fresh basil, drizzled with balsamic vinegar and olive oil), which Meg put together ...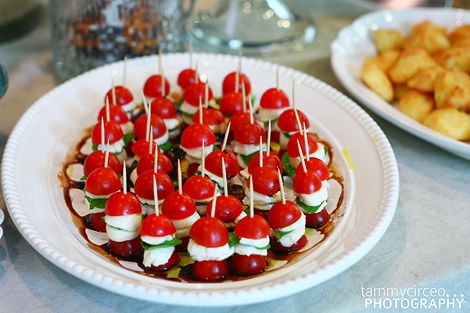 ... Shrimp Cocktail with homemade sauce (it seized up for some strange reason!?) ...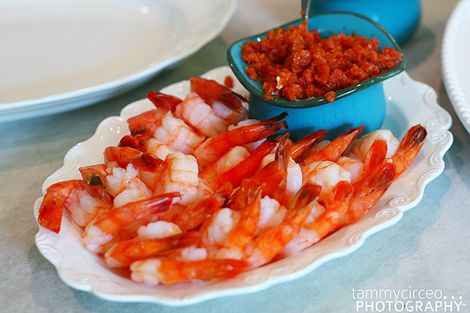 ... Melon Salad, Gougeres, Crabcakes, Veggies with Spinach Dip, Chocolate-dipped Pretzels ...
... French Pink Lemonade, Cotes du Rhones Rose, La Ferme Julien Chardonnay, Champagne ...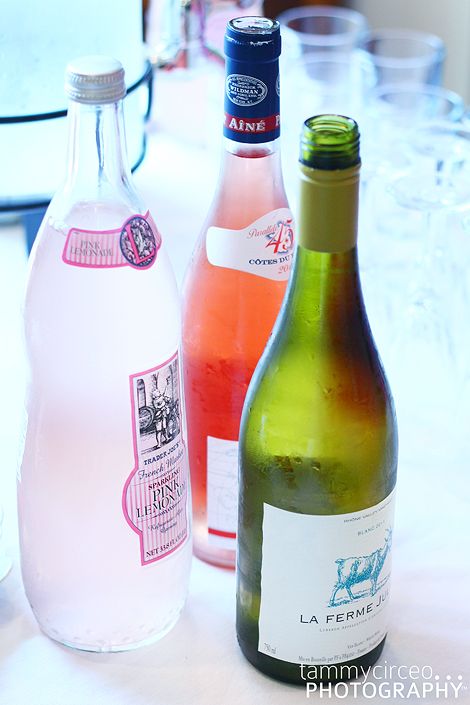 I wanted white, with a bit of blush pink and lacy something ... I ended up with dahlias, some long pink flower, and baby's breath ensconced in burlap and lace. I wasn't sure how they would turn out because I'm not a floral expert! But I was happy with the result.
As I've mentioned, it's not always easy being so far from family that we love and enjoy. My mom and dad Skyped in at the beginning of the party to give their wishes, but had to leave because they were traveling, but Emily's aunt, uncle (my brother), and cousin Skyped in during the whole shower! Yeah for technology!
Emily's great friend from high school was here ... Emily was thrilled, as was I!


And so many other friends, too, all of them with HUGS! ...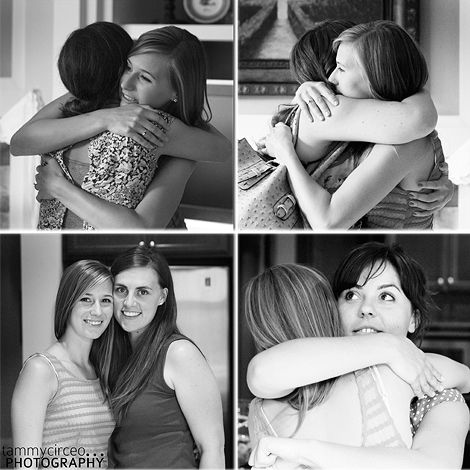 Gifts ranged from Anthro aprons ...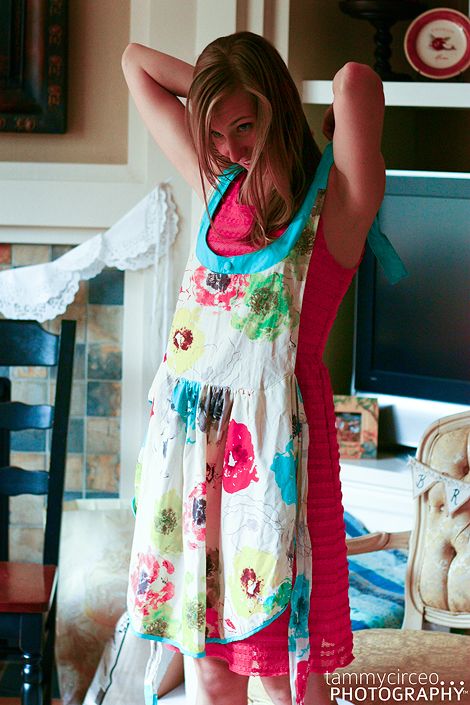 ... to wine glasses ...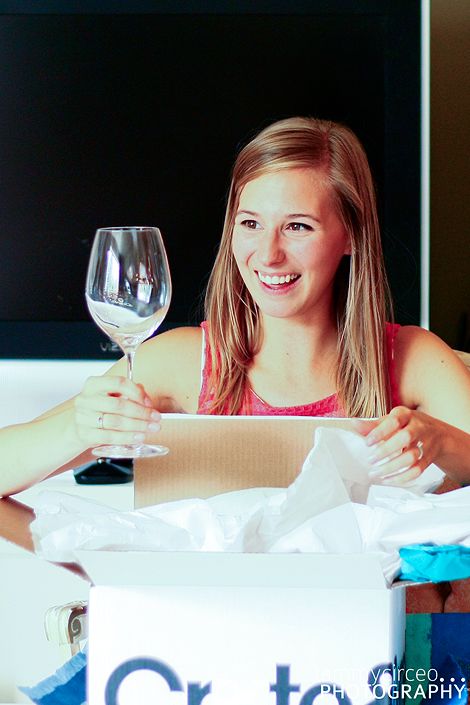 ... to Franco-phile pillows!
... and maybe a couple of moments where Emily needed a minute to recompose ...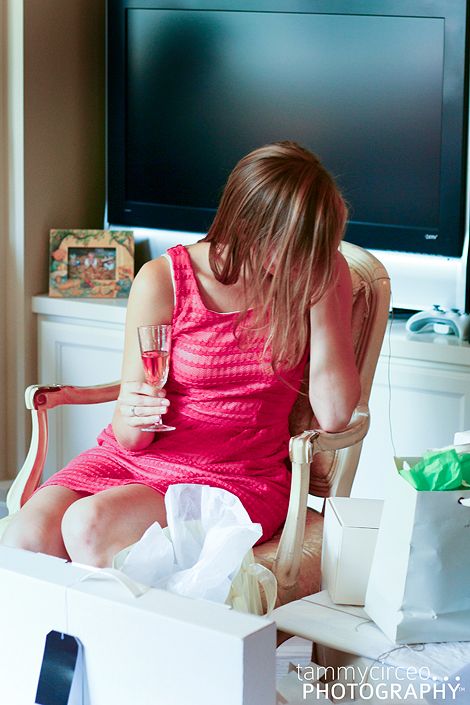 The party ended with a Victorian sponge cake that I was bit nervous to serve since I'd never made it before! It was decorated with a homemade raspberry jelly layer, whipped cream, and fresh berries, topped with a special sentiment ...


The guests were sent off with an extra special gift ... our thanks in the form of raspberry jelly.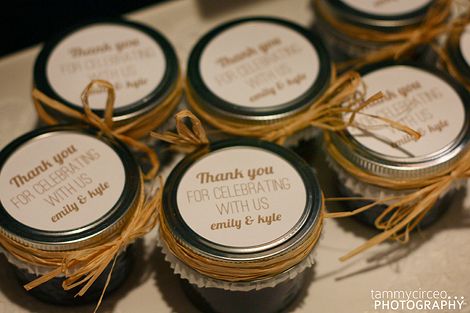 And that wraps up our full, emotional, and blessed weekend.
Here's to the last week before school starts for our last child. Wait? Whaaa??? Really? Last child? Last week? Last school year?!!
Don't blink, folks. If you do, it will all pass more quickly. 
Don't believe me? Then re-read this post and realize that a lifetime has passed since I first started writing ... 22+ years ago ... BLINK.