Several umpteen years ago, my mother was in labor with me. She didn't expect to have a second child so soon after her first, but even so, she hoped for a girl. (At least that's how I remember the story being told.)
Daddy had already named me even though there was no such thing as ultra-sounds or knowing what your child would be before they showed their little faces ... or other defining parts.
I had my name. And then I was born. At 10:40-something in the morning. Weighing in at 6 pounds 6 ounces and a few inches long ... probably about 19.
A few days later, I was brought home to a house Mom and Dad rented just a block away from where I would eventually say "I do" to my husband 22 years later.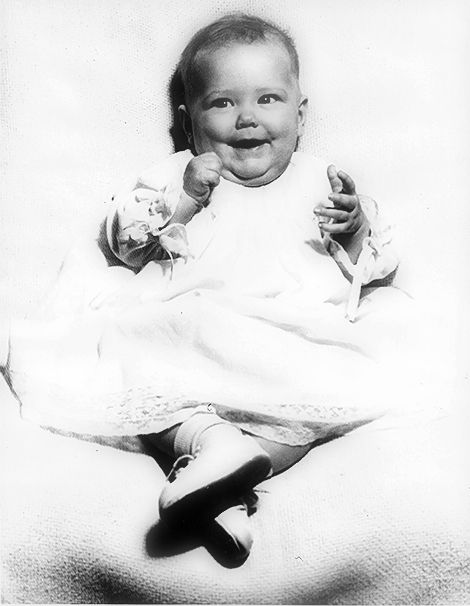 Life is crazy that way. We never know what is around each bend. We can't really depend too much on what we think it *might* be.
A special comfort to me this Birthday Eve  as I write is a Scripture that became super real to me when I was in 5th and 6th grades. I was very small for my age. Very thin. Very short. Just a tiny one. [When I entered a new school in 4th grade, the secretary asked my mom when she could schedule me for 1st grade placement.] In 5th or 6th grade, (I can't remember which), I read Psalm 139 with new eyes .. it says that God knew me before I was even formed in my Mom's womb. Whoa! Really?! And that He knew what each day of my life would look like.
He knew that I would be running late yesterday to get Aly to the doctor. He knew that today I would find the ten hurricane vases I needed for Emily's wedding at the first store I looked at and at the price I was willing to pay. He knew that my thyroid would go sour in my early 30s and that I would deal with it for life—day in and day out. He knew the lonely feelings I would have when we left our church family in Utah. He knew the separation pangs I would feel when my kids moved on and out. He knew. He knew.
He knew.
Which means ... that He knows what I think and feel today. I feel distanced from my family that lives cross-country, I'm tired, I'm overwhelmed with details (which, as a Sweet One pointed out today, is way better than feeling UNDERwhelmed!), I'm misunderstood, I'm grateful, I'm excited, I'm anxious, I'm blessed ... I need a massage!
Bottom line is ... how ... HOW! ... in the world can I say that I'm anything but thrilled to have lived one more year when He is ordering my days. I love my life and all its busyness, chaos, and blessings overflowing.
Happy Birthday to me!