I wanted to give my piano students a little gift this year ... something besides candy canes and chocolates. Many of them come to lessons with their books in a plastic grocery bag or a leftover canvas bag from their preschool days or in no bag at all so that it's difficult to keep the lesson books, sheet music, and assignment book all together. My solution was to make them little bags. I bought ready-made cloth bags at the craft store, drew my own pattern for eighth notes and cut them out of black felt.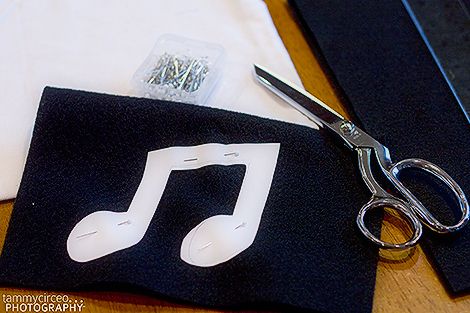 I glued them onto the bags with Alene's Fabric Fusion glue. This glue is washable so it's perfect! At first I tried brushing it on, but found that it worked better to squirt it on, then brush it to the edges.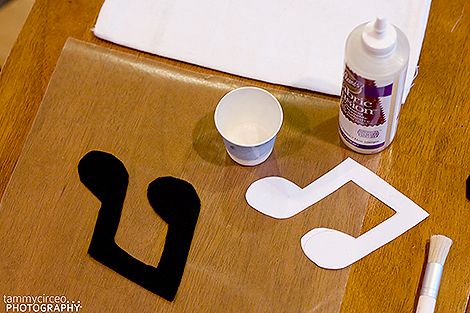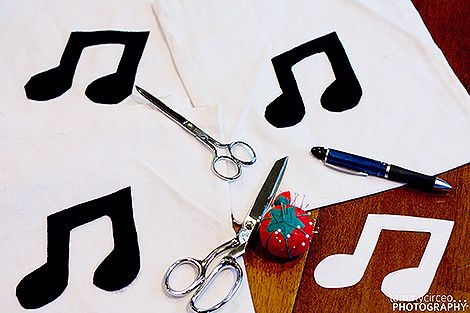 I could've left well enough alone, but since I love the look of a blanket stitch, I chose to go around the notes with different colors of embroidery thread. It was easily done while watching TV! In hindsight, I would just do a straight stitch on the machine simply because it would be so much quicker!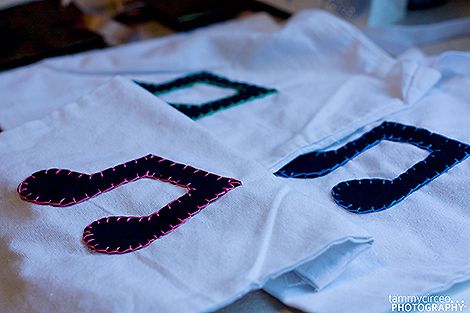 All of the students loved their bags! (Except the one who missed lessons, but I'm sure he'll love it when he gets it!)