I might be pushing it a little to say eating artichokes is an "easy eat" because it can be messy ... kind of like Dungeness Crab.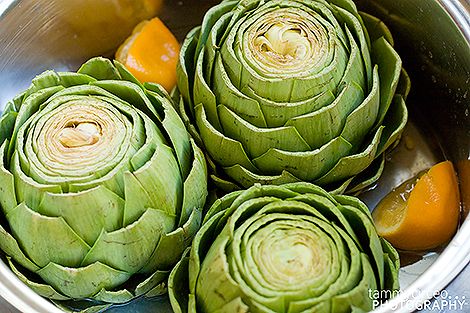 But oh, so worth it, right? I like to eat artichokes just like I eat crab ... simply steamed with lemon butter.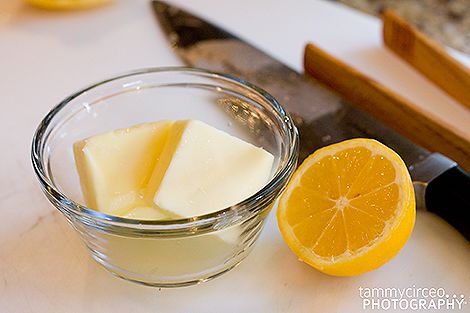 Yep! Forget the traditional mayonnaise or any other such abominable dips and just give me pure decadence.
Start by pulling off the outer leaves. Dip them in the lemon butter, turn the leaf upside down and scrape off the bottom of the leaf with your bottom teeth.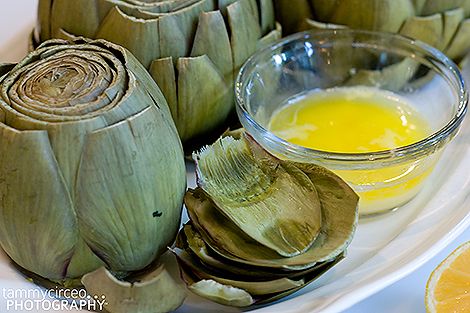 The outer leaves have less "meat" on them, but as you get towards the center, you'll see the bottom of the leaf looks more white and has more flesh.
In fact, at this point, much of the bottom part of the leaf is so tender that you can eat the whole bottom of the leaf and not just scrape it off.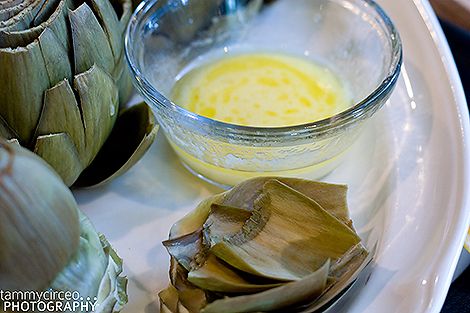 Once you've torn all the leafs off and scraped them, you see this prickly part. That is the "choke" of "arti-choke" and you DON'T want to eat that. You might just ... well, you might just choke.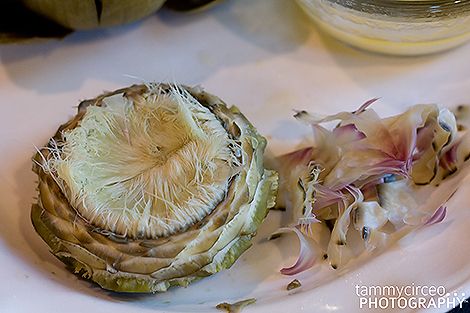 Using a spoon, scrape it off and discard it.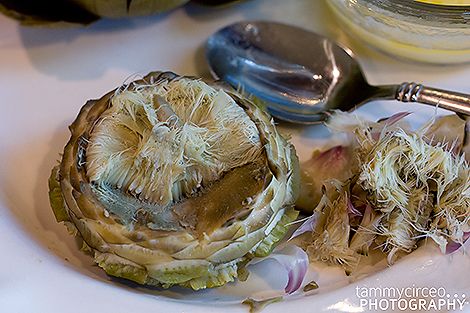 What is left can be cut into pieces and dipped in the lemon butter. Getting to the heart of the artichoke is like getting the meat out of the main claw of a Dungeness crab ... in one piece.
Am I right? I know I am.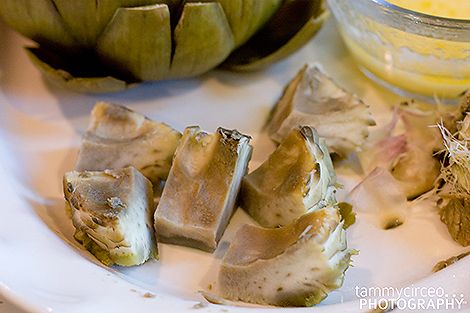 Bon Appétit!