I'm going to warn you right up front that this isn't a pretty post. It is strewn with carnage of untold proportions.
You'll see beautiful ingredients mangled together ...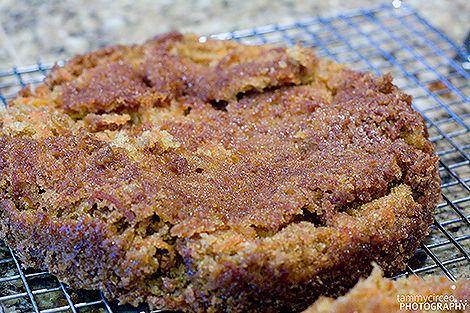 ... and stuck in the pan with no way of being made whole again.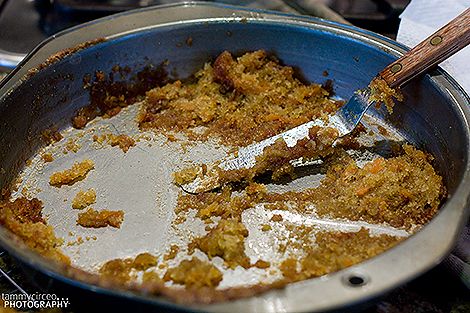 You'll be tempted to recite the Scripture from the Psalms that talks about a "destruction that wasteth at noonday" ... just like my dad did once when Mom had a similar experience with a fallen pound cake.
When you have a failed baking attempt, you are allowed to cry a little bit and hope a friend has an idea for a solution. She did ... "Carrot Cake Trifle!"
WHAT?! Oh yes, and a link to prove that it had been done before in response to the exact scenario I now found myself facing.
So I tore up what was left of the "destruction that wasteth at noonday", layered it with cream cheese frosting (that which covers a multitude of sins!) ...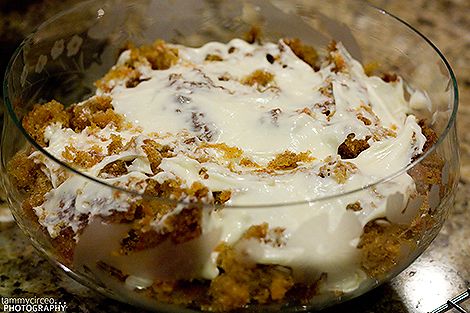 Et Voila! Carrot Cake Trifle! And a confused, but grateful birthday girl. :)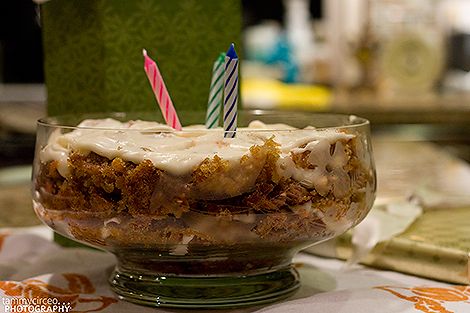 If you are brave enough to bake this cake, you can find the recipe here: Download Carrot Cake 2- or 3-Layers