If dipping artichokes in lemon butter isn't decadent enough, try stuffing it with yumminess and then baking it.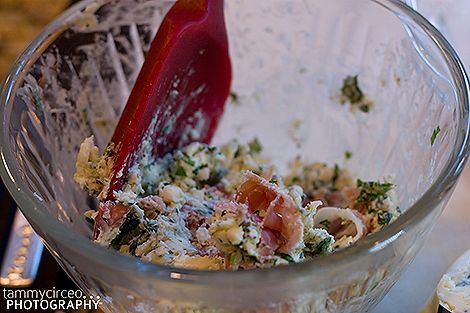 What kind of yumminess, you ask? Gorgonzola, prosciutto, fresh thyme and parsley, and garlic ...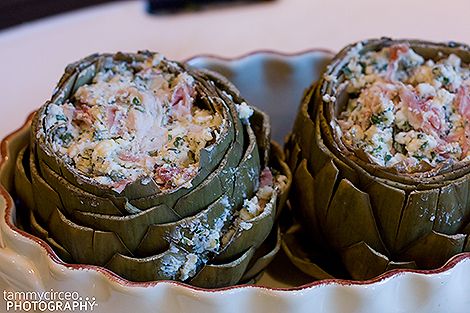 ... topped with fresh breadcrumbs mixed with parsley ...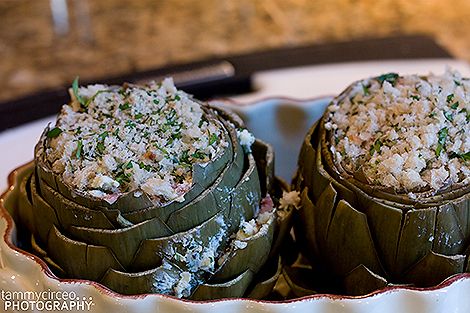 ... and baked to golden perfection ...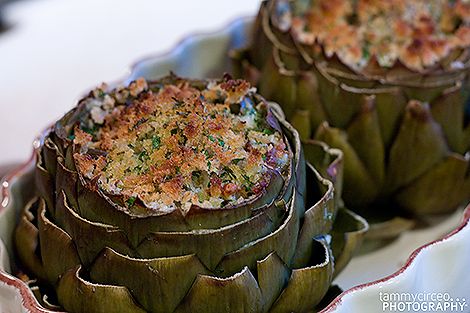 You'll find as you pull the leaves off as you normally would to eat them that the cheese has melted down through all the layers. As you get closer to the stuffing, save some of it to eat with the heart. Once you reach the choke and remove it, pile the extra stuffing on top of the heart, cut into bite-sized pieces and enjoy!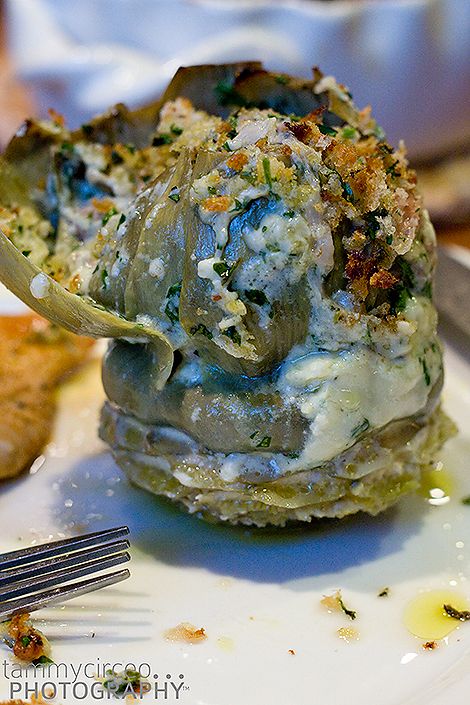 Bon Appétit!