Zucchini is versatile vegetable. It's wonderful sauteed, grilled, in bread, on salads ... and stuffed.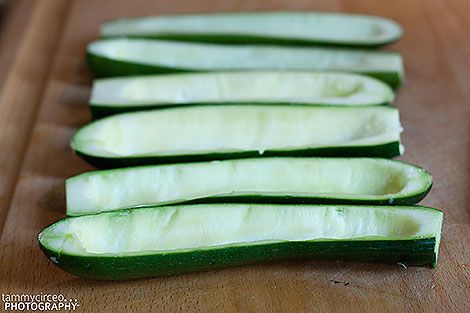 Many stuffed zucchini recipes call for a meat and rice stuffing, but I've found that by the time the meat is properly cooked, the zucchini is mushy. Not appetizing.
Enter the hard-working baguette.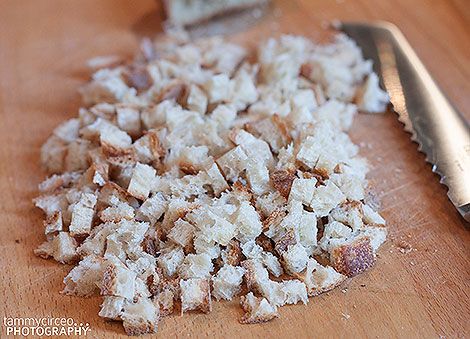 Cut it into cubes and toss it with a little olive oil, diced tomato, and season it with oregano and basil, a bit parmesan cheese and some salt and pepper. Pile it into the hollowed out zucchini and top it with a little more grated parmesan cheese.
Bake it till the zucchini is just tender and the bread and cheese are browned and crispy. Perfect with a green salad or grilled/roasted meats.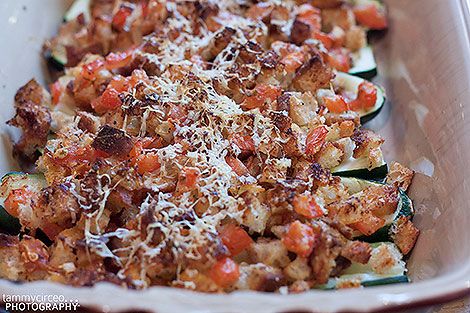 Bon Appétit!