After my grandmother passed away last year, I was fortunate enough to collect her cookbooks and recipe boxes. I found some treasures, but I also found many recipes from magazines and newspapers that called for canned soup ... many were chicken casseroles! A typical chicken casserole is not appealing to me ... the ones with canned soup, that is, and Ritz crackers on top. 
Our grandmothers probably thought canned soup was the "cat's meow"—almost better than "sliced bread"—as far as making cooking more convenient, but with all the extra ingredients, sodium, and preservatives in them, we are really better served to eliminate them from our repertoire.
This particular recipe is not "diet-friendly", but if you eat according to "lifestyle" rather than "diet", then you can allow this type of dish occasionally. Another great thing about this type of recipe is that you can make alterations to make it less caloric.
AND it is basically a one-pan dish. That always garners a point in the winning column.
Heat a skillet and wilt the spinach. Transfer it to a colander, squeeze it dry when it cools and chop it.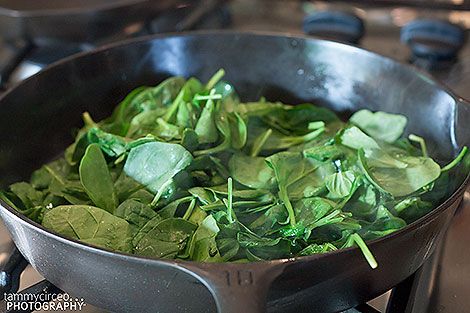 Saute onion then add the chicken. Deglaze the pan with white wine, add flour (or other thickener), then gradually add the half-and-half and season with nutmeg, salt, and pepper. (You could use a chicken stock rather than half-and-half to reduce calories or make it dairy free.)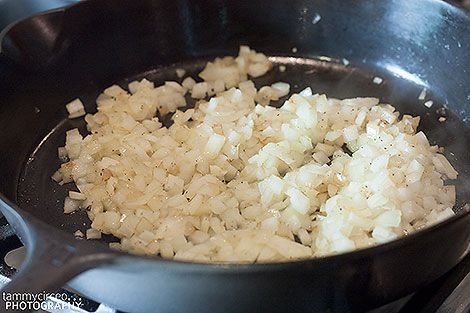 Mix in the spinach and put it all in a baking dish. Top with torn bread cubes and bake till the bread is golden and the casserole is bubbling. Even those who think they don't like spinach will like this!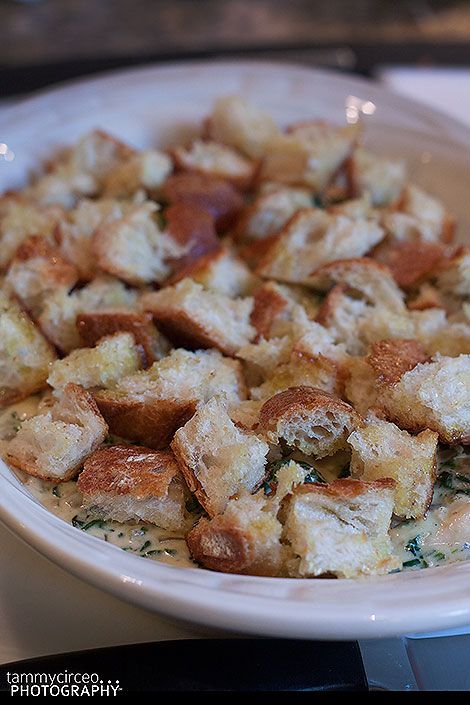 Bon Appétit!
Download Creamy Chicken and Spinach Casserole
Check out another yummy Chicken Casserole HERE.