"Food Revolution Day is a chance for people all over the world to come together and stand up for good food and essential cooking skills. It's a chance for people to come together in homes, schools, workplaces and communities to cook and share their kitchen skills, food knowledge and resources. Food Revolution Day is a global day of action to raise awareness about the importance of good food and better food education for everyone.
The theme for this year's Food Revolution Day is "Cook it. Share it." – something all of us here at French Fridays with Dorie are passionate about already!"
When I first heard about Food Revolution 2013, I had grand plans to host an in-home cooking class, a community dinner, and publish a cookbook. Grand plans, I tell ya! Turns out that I'm sticking with a family dinner and a blog post and calling it good!
I practice the principles of Food Revolution every day. My modus operandi is to use fresh ingredients, buy organic when possible, largely limit (if not eliminate) processed foods, and make as much in-house and from scratch as possible. This was modeled for me by my mom as I was growing up and I've continued it. Convenience foods are just that ... "convenient". While I am all about convenience, why would I opt for a package of something subpar, full of preservatives and additives, when I can easily make a superior alternative in my own kitchen? One look at the ingredient list is usually enough to motivate me to make it myself! Fruit and vegetables are convenient, too, and they are a better choice than something in a package. I believe that many diseases and conditions could be completely avoided by our choice of better foods. Seems I'm not alone in this thought.
In the French Fridays group, we were given free choice this week to make any of Dorie's recipes we wanted rather than all making the same one as we usually do. Our market had wild-caught, peeled and deveined shrimp on sale so I bought some, but I didn't have the ingredients that Dorie's two or three recipes for shrimp called for. Ingenuity and the need for a quick dinner took over and we enjoyed Lemon-Basil Shrimp + Pasta. I'm sure Dorie would've enjoyed it, too!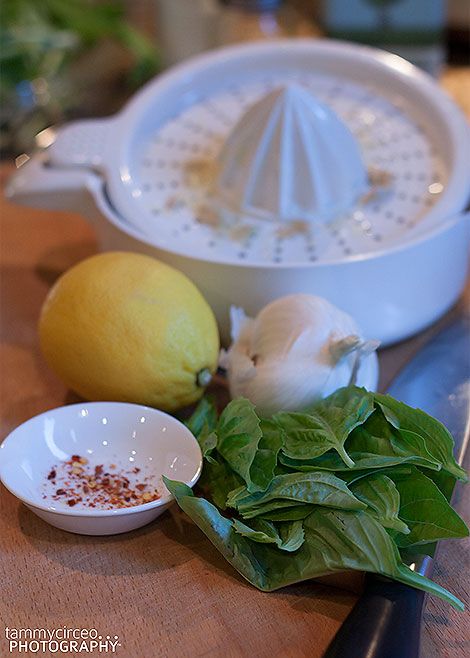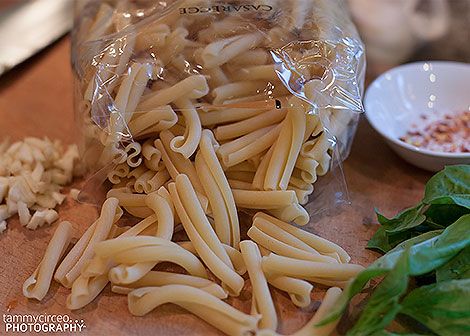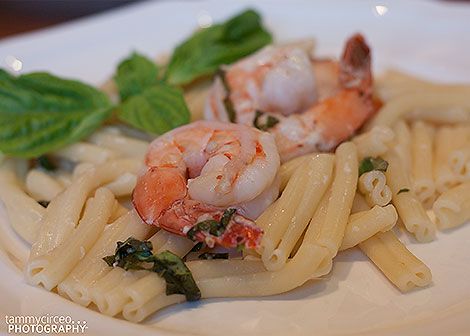 Tasty food doesn't require ages in the kitchen. This meal only took the time that it takes to cook pasta because the shrimp cooks so quickly and there was very little prep work: mince the garlic, juice the lemon, julienne the basil ... that's it! Surely that is something anyone can do any night of the week rather than drive through a fast food restaurant. One of my favorite cookbooks is Fast Food My Way by Jacques Pépin. He takes delicious ingredients and has food on the table in minutes. Wini Moranville does the same thing in her cookbook, The Bonne Femme, that I reviewed last summer. I'm sure there are plenty more cookbooks that focus on quick, delicious, and healthful meals ... Please leave titles in the comments!
Even if you are not formally participating in the Food Revolution 2013, I challenge you to find something you can do to change the way you and your family eats ... you won't regret it.
Here's the recipe for the shrimp: Download LemonBasilShrimpwithPasta

Happy Eating and Bon Appétit!