Poblano peppers are one of my favorite peppers and probably the reason I love chile rellenos so much. However, I hardly ever order them because they are usually batter-dipped, then deep-fried and I try to be conscious of my caloric intake. I'm fairly positive this recipe doesn't fall on the low-calorie side, but it is probably better than something deep-fried.
Start by roasting the peppers till they start getting black marks. This could be done over the open flame of your gas stove, on a grill pan, or on the grill outdoors. I took this photo at this angle because mine are a little more than "black-marked". ;) But I like them that way and you should make yours the way you want, too.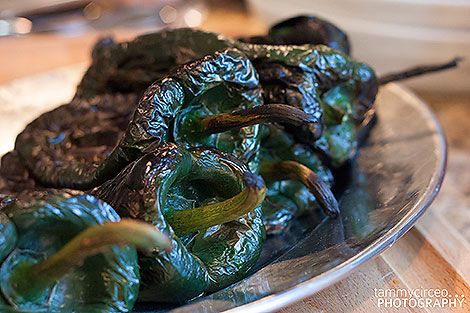 You could also grill red peppers and tomatoes for the sauce, but I used a jar of roasted peppers and a can of fire-roasted tomatoes. I love baking these in individual dishes, but feel free to use a larger baking dish to accommodate all six of them.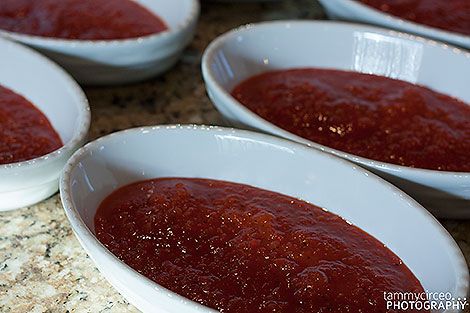 When the peppers are cool enough to handle, cut them open on one side and scoop out the seeds, leaving the stem.
Sauté onions, garlic, and jalapeño peppers, then add the shrimp and cook till barely done. Mix in the cheeses, then fill the peppers.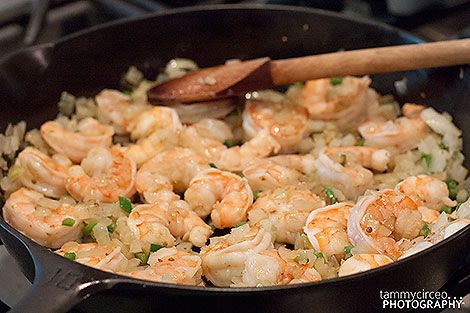 Lay the peppers on the roasted pepper tomato sauce and bake for about 40 minutes.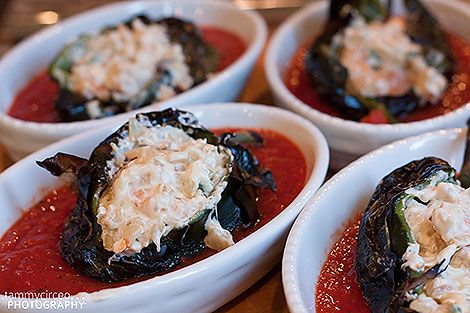 Garnish with queso fresco, fresh cilantro and a sliver of red onion. That beats a chile relleno any day in my book!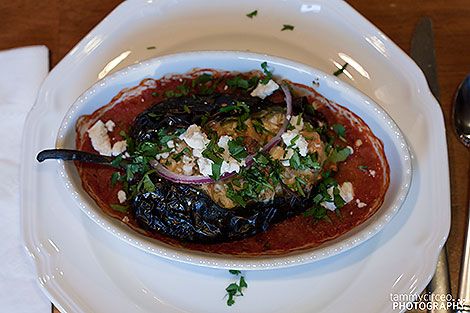 Bon Appétit!