While the shrimp was still on sale at my grocery store, I picked up some more to pair with the pineapple that had finally ripened. 
Shrimp is such a great thing to have for dinner on a weeknight because if you've purchased it already peeled and deveined, it takes very little time to prepare. If you're using it in a stir-fry, you'll want to cook it first and remove it from the wok or skillet before cooking the vegetables so that it won't get overdone. I drizzled some fish sauce over it first for added flavor and sautéed it with some of the garlic. (Fish sauce is made by fermenting fish, usually anchovies, in water and salt. The resulting "sauce" is used in many Asian cuisines. It is salty so not much is needed for flavor.)
The vegetables will take more time to prepare than the shrimp ... dicing, chopping, slicing ...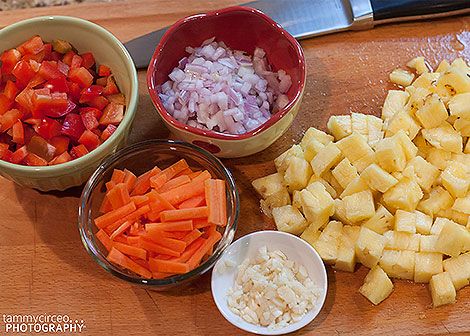 Once the shrimp is cooked, add a little more oil, then the shallots and garlic ...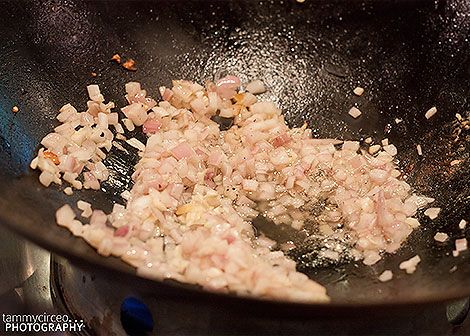 ... followed quickly by the carrots, then the red bell pepper, and finally the rice, pineapple, and cashews.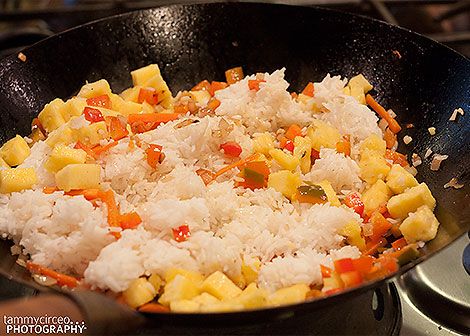 Stir it to mix it all together, then season it with curry powder, soy sauce, a little more fish sauce, and some red pepper flakes if you want a little kick. Taste for saltiness before adding any ... the soy sauce and fish sauce will probably be all you need. Sprinkle cilantro leaves on top and enjoy!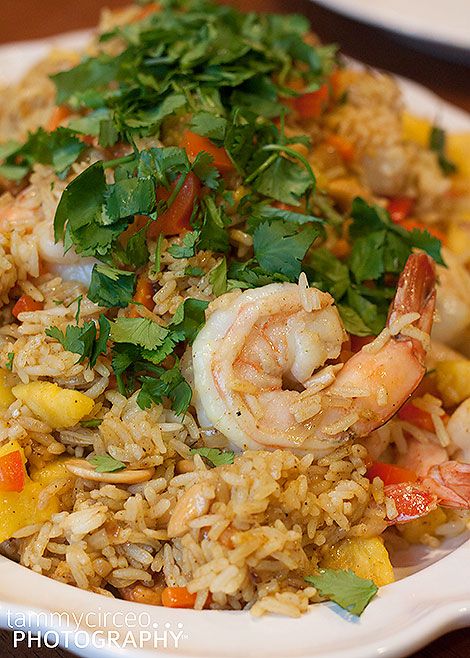 Bon Appétit!