This is a recipe that came about by sheer accident and because of my forgetfulness. I had made my Roasted Red Pepper Tapenade to serve with tortilla chips at Aly's graduation party, but I totally forgot to put it on the buffet table!
Fast forward to an evening when I was exhausted, but starving. I had chicken breasts so I pan-sautéed them, then topped them with the lovely tapenade, covered the pan and let them finish cooking through. Served with a green salad dressed with a sherry vinaigrette, it was a perfect summer dinner.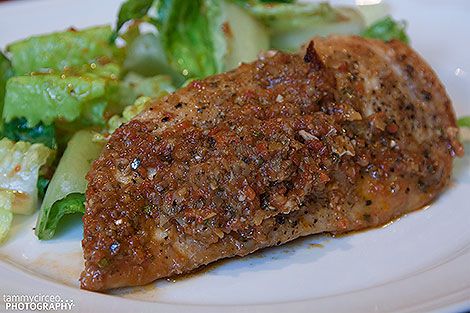 SUGGESTIONS:
Grill the chicken and serve the tapenade on the side with some crusty bread to sop it up.
Skip the salad and lightly sauté some spinach instead. Or green beans. Or zucchini.
If you want a starch to mix with the tapenade, try some quinoa or couscous.
Bon Appétit!