There's not much that makes a BBQ Pork sandwich better than sharing it with a darling little blond boy that reminds me so much of my own big one.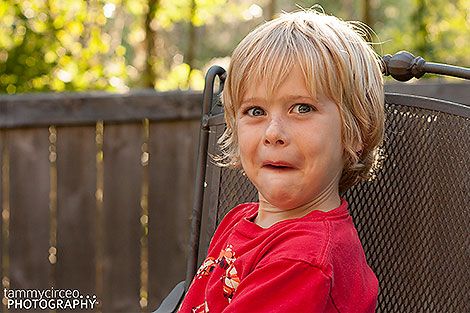 Emily gave me this recipe and it was a lifesaver with ten people to feed for dinner last week. I served it on whole wheat buns with cole slaw and baked beans.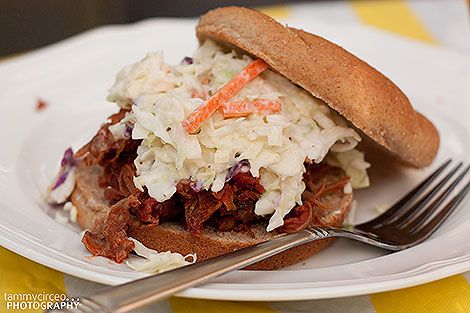 The pork is studded with garlic cloves before cooking it on a layer of onion slices in the crock pot all day and the homemade sauce is added about an hour before serving it.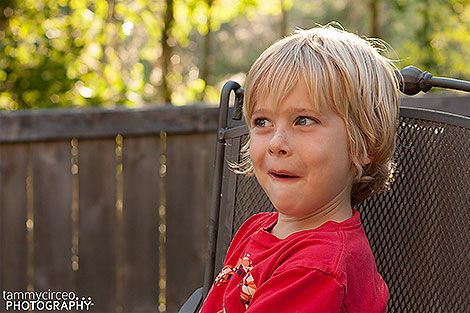 Your house will smell so yummy!
Unlike this kid who gets in trouble for certain loud noises erupting from his mouth at the table! :)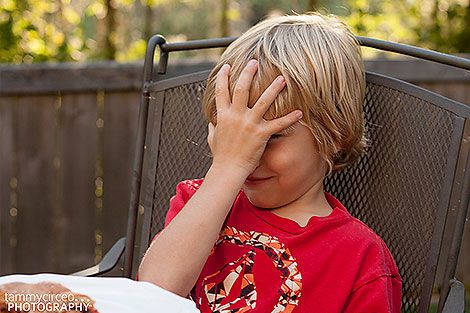 Bon Appetit!