One of my favorite meals in the summer is grilled steak salad. I especially like it using flank steak and a mix of greens, including herbs.
This salad is red leaf lettuce, arugula, and basil for the greens. A shallot is sliced thinly and left to soak in the vinegar a bit before mixing the vinaigrette. Grilling an ear of corn before cutting it off the cob adds an extra layer of "summer" to the salad.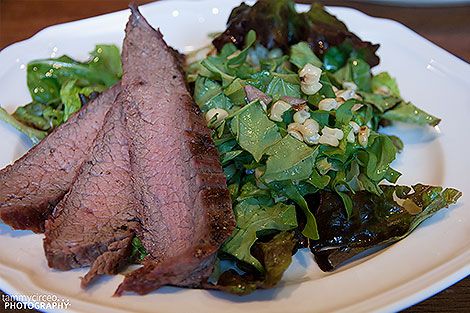 OPTIONS:
Use a different herb, if you like. Cilantro would be lovely! Or dill.
Grill other vegetables to add … such as red peppers, eggplant, zucchini.
Experiment with different vinegars or lemon/lime juice in the vinaigrette.
Bon Appétit!