Pairing pork tenderloin with apricot is nothing new. In fact, one of my favorite recipes is a peppered tenderloin with an apricot glaze and for some reason, it always is good to me in the fall and winter rather than the summer.
This time, being that it's summer, apricots are in season, and I love to grill, I prepared everything outdoors. I even included some rosemary. The flavors were so fresh.
I made a marinade with lemon juice, olive oil, garlic and rosemary. It's a good idea to put the cut apricots in the lemon juice marinade as soon as you cut them so that they don't turn brown.
You can then put them on a different plate and put the meat right on that same platter to marinate.
I had made apricot jam earlier and had just a bit left that wouldn't fill a whole jar so I put it in a small pot with crushed garlic, chopped rosemary, and red pepper flakes and called it a sauce.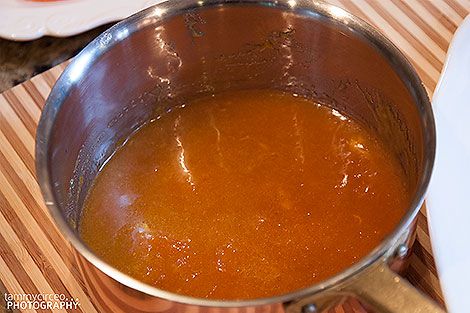 Grilling fruit is genius, folks ... it brings out the sweetness in a smoky kind of way ...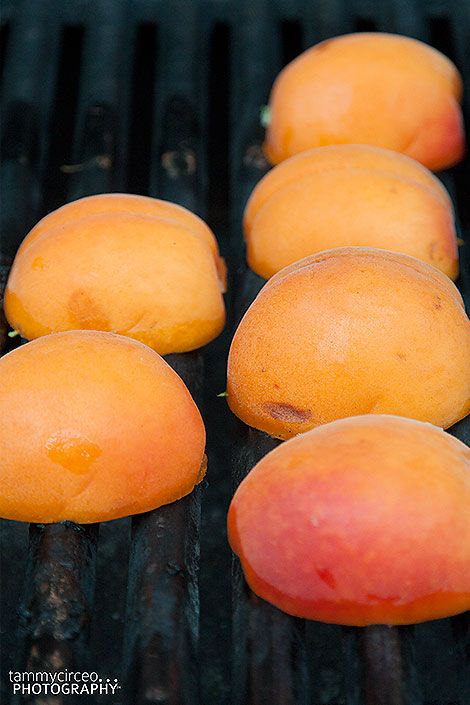 And there ya go. Summer on a platter ...
Bon Appétit!
Download Apricot Rosemary Pork Tenderloin with Grilled Apricots