This whole thing started with a "pin" my sister-in-law put on Pinterest. She pinned it that morning and that afternoon, I was at Lowe's buying my stuff!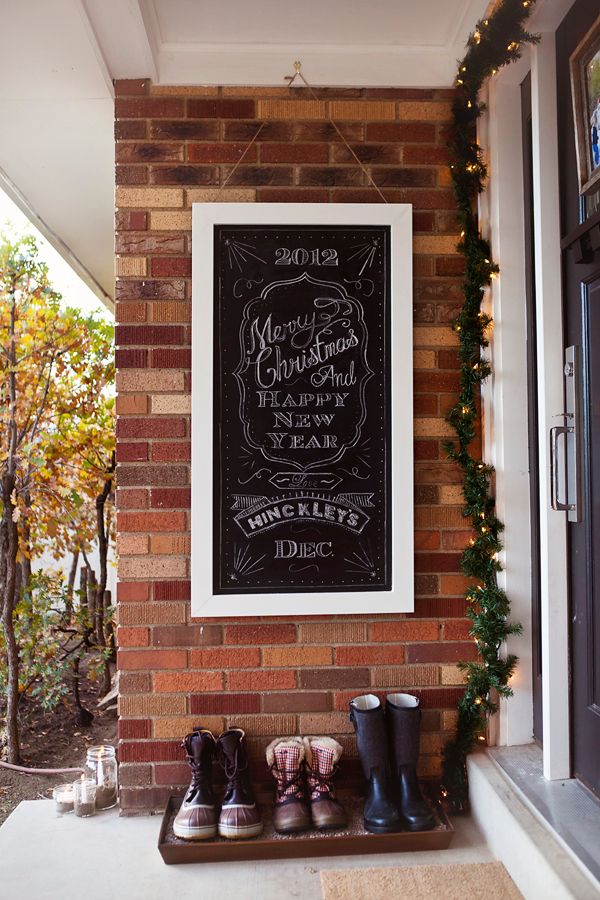 I chose a piece of birch that was flat and smooth. It came in a 2x4 size, but we asked them to cut it to 2x3 based on the size of the wall on our porch.
Did you know that chalkboard paint looks navy blue when you open the can and start painting? Neither did I. But all is well when it dries black. I didn't concern myself with painting clear to the edges because I knew I was framing it out with trim.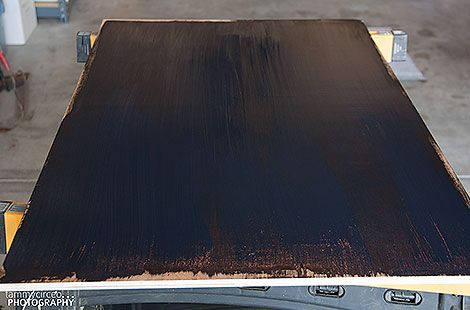 The trim was simple wall/window trim, Ken cut it to within 100ths of the inch, and I painted it white.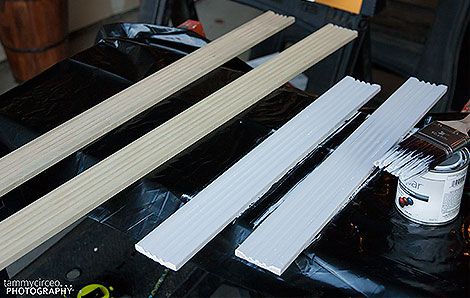 ... little medallions for the corners ...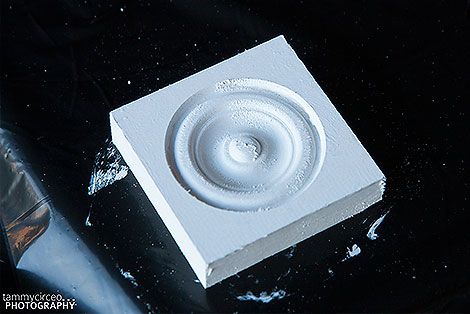 The trim and corners were glued with wood glue to the birch background and clamped for about 30 minutes ... or till I could get back to it.
I had a vintage doorknob for a few years that needed a useful home and this proved to be the perfect one. Ken drove a penny nail in and the doorknob screwed on quite nicely.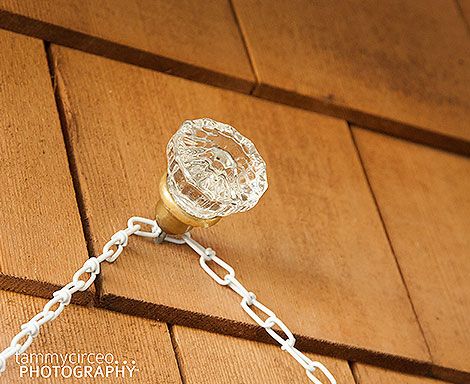 And then ... the hanging! As you can see, I hung it horizontally rather vertically as my inspiration photo suggested.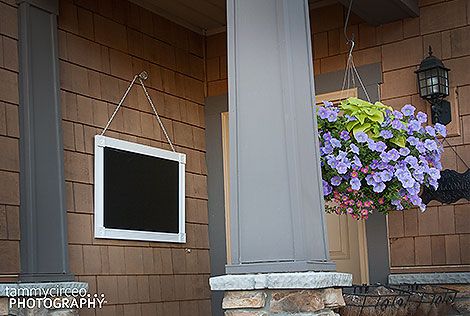 But I didn't want just a plain ol' blackboard hanging up there so I asked our Aly to work her magic on it and wow ... did she ever!
\
Happy chalkboarding ... and Happy 4th!