When I go to the grocery store, I'm usually on a concentrated mission to fulfill my list. I keep track of what I'm spending and make sure that I have everything I need. But when Aly tags along, it is an adventure of epic proportions. There's the prerequisite people watching, the sample tasting, and sometimes, I end up with more than I bargained for in my cart. Other times, I find that she has taken stuff out of my cart ... just to see if I will notice.
One of her favorite games to play in the grocery store is "Chopped". Have you seen that show on the Food Network? There are four contestants and three rounds of competition with a contestant getting "chopped" each round, ending with a winner of $10,000 at the end. Each round, the contestants open their mystery baskets to reveal four ingredients that they are then supposed to use to create the course ... in a restricted amount of time. The ingredients rarely seem to go together and furthermore, rarely seem to match the course.
So as we go through the grocery store, Aly will name four random products and while I'm trying to concentrate on grocery buying, she is forcing me to create an imaginary dish.
Well ... this particular time, she actually purchased the ingredients, brought them home, and forced me to create something! My mystery basket ingredients were whole wheat cocktail bread, strawberry soda, coconut milk, and sesame seeds. What?!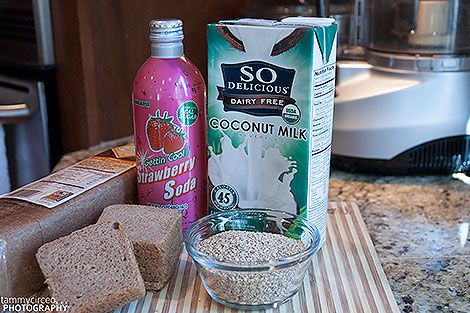 I decided to try to make coconut lime pudding with the coconut milk. I had no idea if it would work. It did!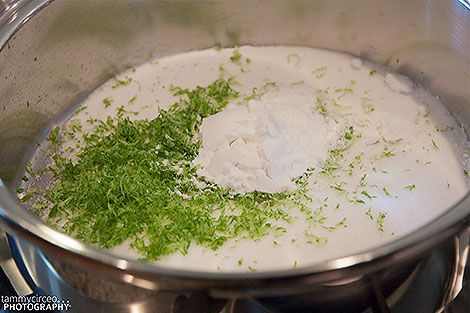 I toasted the sesame seeds and with the cocktail bread, I made croutons, tossed with the sesame seeds and caramelized with ginger-flavored sugar.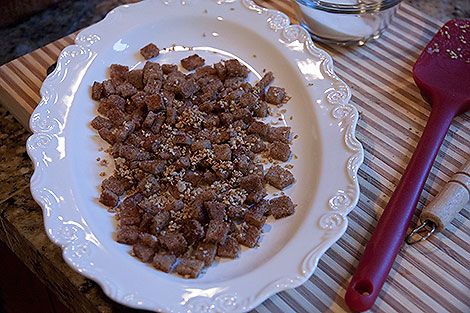 I had no idea what to do with that strawberry soda, but seems that they like to do "reductions" on that show, so I started there. You would think strawberry soda would be red, but it was clear and I knew that would not look appetizing. So I brilliantly pureed some strawberries with some of the soda, then boiled it till it was like a thin jam.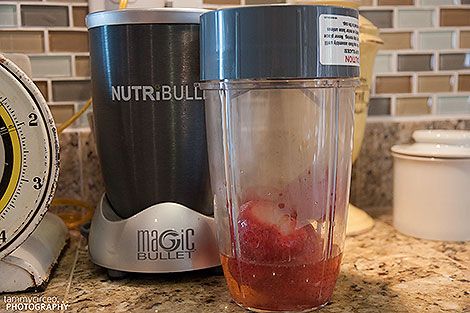 So ... coconut lime pudding (dairy free!) topped with strawberry sauce, ginger-sesame croutons, and toasted coconut. And can you believe that it was actually very good?!
I didn't win $10,000 and I went over my time limit, but I love that Aly challenged me to do something that originally made me uncomfortable and that I was ultimately successful at.
Do you want to try it? I've written a recipe for it along with a substitute for the strawberry soda. ;)
Bon Appétit!