There couldn't be a side dish more simple and delicious than this.
I love prosciutto and when it's wrapped around asparagus spears, it is that much more heavenly. I agree that bacon would be good, too, but I find thinly cut prosciutto easier to eat and the lightness seems to match the freshness of the asparagus. Don't let the deli guy talk you into a thicker slice of prosciutto, either ... thin is what makes this! You can probably wrap three spears with one slice of prosciutto since they are so big.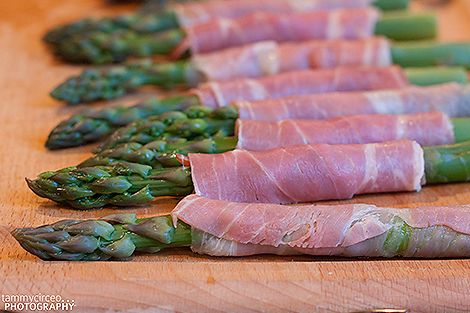 You can roast these in the oven, but my favorite way to cook them is on the grill. By the time the prosciutto is crispy, the asparagus is cooked to a wonderful doneness. Delectable.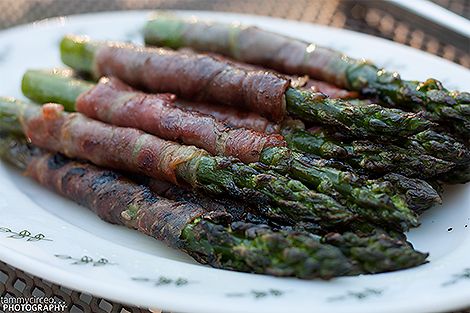 Bon Appétit!