This is another recipe that Aly suggested that I make ...
The salmon is seared first in the skillet, then the quinoa is cooked in the same skillet. Scallions, feta, and arugula is stirred in and the salmon finishes cooking on top. That's my idea of a wonderful, simple, healthful meal that can be completed in about 30 minutes.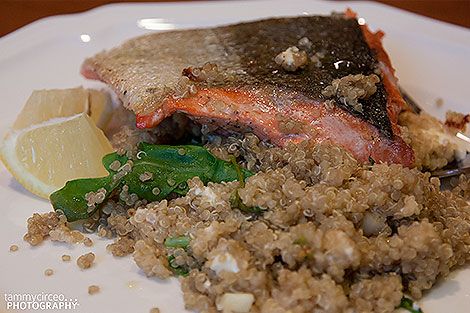 Be mindful of where the salmon comes from. Of course, we Pacific Northwesteners insist on wild Alaskan salmon and if you can find it, you should buy it. Check out the Seafood Recommendations HERE.
Bon Appétit!