If you're like me, when you hear "grilled burgers", "sliders", or "any-kind-of-meat-on-a-bun-(especially a brioche bun)-with-amazing-sauces", your heart quickens a little and your curiosity is piqued.
Well ... when I came across this recipe for Turkey-Spinach Sliders in the Bon Appetit magazine, my heart didn't quicken and I really thought the result would be a dry, tasteless attempt to make something that is known to be delectable.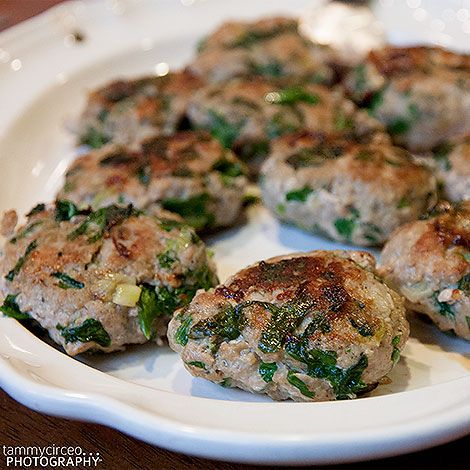 Turkey bacon? You can have it! I can certainly do without bacon if that is the substitute. I've used ground turkey in chili before and ... let's be honest ... you can use just about any ground meat and chili will be good. So that wasn't really a good example.
But ground turkey for sliders? That just about sells on me on never using turkey for anything but Thanksgiving dinner! But I decided to give it a try in the name of good nutrition.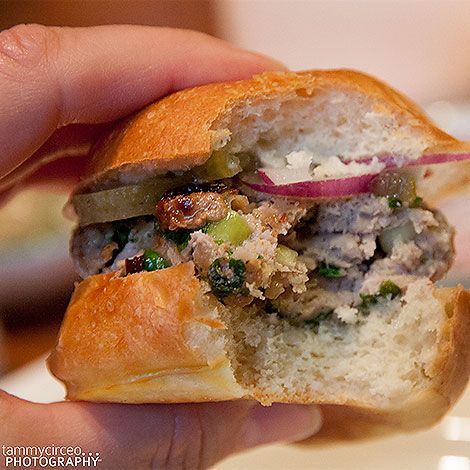 Hmmm ... that was a pretty tasty bite. Seriously couldn't believe that was my reaction!
It was juicy, flavorful, and although Ken and Aly reached for the BBQ sauce, it didn't need more than a slight schmear of mayo, a little red onion, and dill pickle. I really think the spinach added the moistness that "turkey-as-a-slider" needed!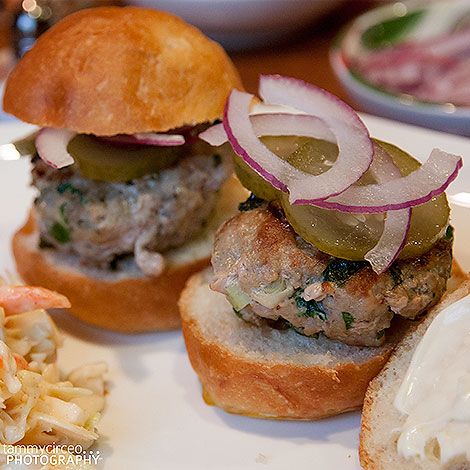 Bon Appetit Magazine should really consider paying me to test their recipes, right?
Enjoy!