What a last few days I've had! Being mom to adult and college-aged kids is a rather demanding role! For all you young whipper-snapper moms of toddlers and elementary-aged lovelies who are bemoaning the constant demand of young children, I invite you to consult with me when you have kids the age of mine! I will gladly share the wisdom of my elderly years. Hmmph.
I still don't feel like I'm ready to be back in my groove. My mind and body are longing for a vacation on a deserted island! But while I'm figuring out what my New Groove is going to look like, let me tell you about my super long weekend.
[I took my "big" camera and only took two photos with it ... everything else was phone.]
Ben is on athletic and academic scholarship to Northwest Nazarene University in Idaho for these next two years of college so last Thursday morning, bright and early, he and I headed out to get him settled into his new digs. Roadtrip!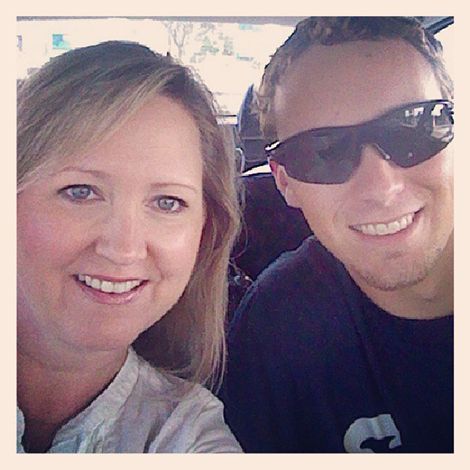 The route takes us through Yakima, home to Miner's Burgers, an institution in and of itself. So many baseball memories are tied to that place for Ben so, of course, it was our lunch stop. My stomach made me pay all afternoon, but sharing that connection with my boy was worth it.
We came into some pretty nasty weather in eastern Oregon. Gorgeous, but scary lightning alerted us to storms in our future and sure enough, bucketloads of golfball-sized raindrops were dumped on our car. Ben was going about 40 mph and hugging the side of the road just to see a few feet ahead of us. He's an expert driver and we escaped unharmed.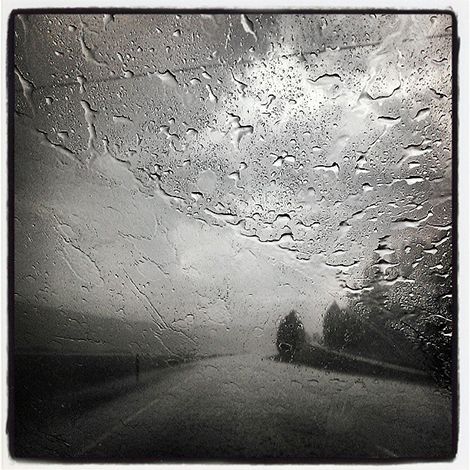 Finally ... after many country song repeats, a few pop hits, and lots of quiet miles because of no radio reception, minimal conversation yet comfortable silence, we crossed the state line into Idaho. This state will hold so many memories for Ben ... college memories, friendships that will span years, and his yet to be seen baseball accomplishments. He has good roommates, roommates that he has history with already and that he will continue to make history with.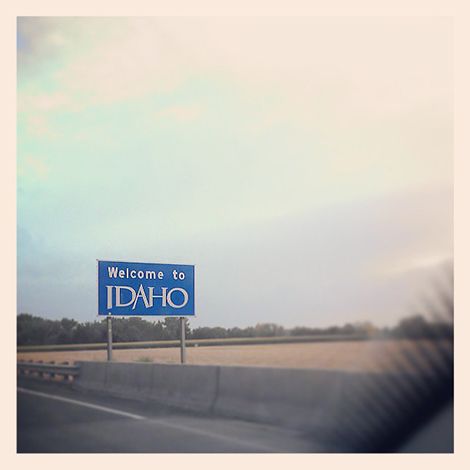 He is there to get a good degree and to play baseball. What more could any 20-year-old ask for than to fulfill goals and dreams in this way?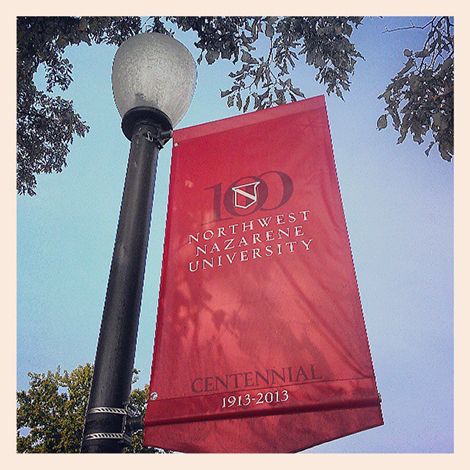 The decal for my car was purchased and we are now Crusaders fans once again! (The mascot at the university Ken and I attended was also Crusaders ... and the colors were the same, too .... history is repeating.)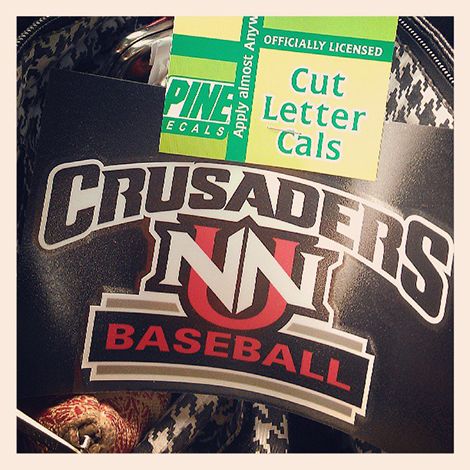 The time was that my kids had separation anxiety. It started when they were each about eight months old and continued for a short time. The tables have turned ... it is now ME having the separation anxiety. But can I be truthful? It's not anxiety at all because I know that each of my kids are well prepared and able to make their own way. It's more like separation ANGST. I don't want to be separated from any of them ... I want to be integrally involved ... because I want to have an effect on the next generation.
Whoa ... that got deep really fast.
All that to say that leaving Ben in Idaho was emotional for me. At the airport, after I made it through the security line listening to a hyper arrogant male traveler behind me who knows all there is to know about modern traveling, I found my way to the gate. I kept wiping the corner of my left eye so I decided to escape to the restroom. There was lady, obviously a grandma, changing a baby's diaper and after I washed my hands, I asked what the baby's name was. She said, "Her name is Sunny." Why did that make tears well up in my already puffy eyes?! Because I was on the verge anyway, I suppose. She must have thought I was an absolute emotional basket case. I wanted to explain everything to her, but figured that would not avail to much. However, I couldn't help but flashback to having my own littles and now I was leaving one of them ... Again. I was a mess. A hot mess.
I really was. And that's why I wore my sunglasses in the airport. And on the plane. If I could change this about my emotional makeup, I don't think I would.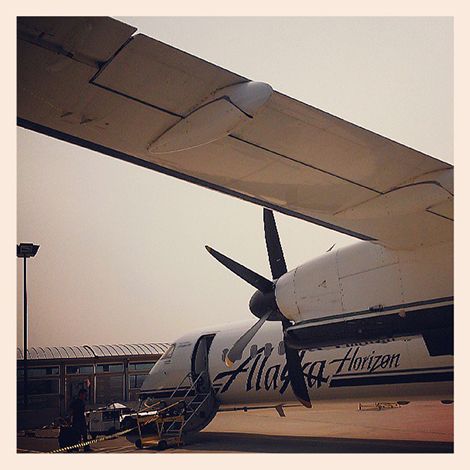 I have many friends who experienced the exact same emotions this past weekend that I did and I encourage us all to face them, embrace them, and let them be a part of our heart and being. It's OK to miss your kids even if they are full-on adults. It might even make them feel a bit more secure ... as in, "When you cry as we leave, we know you love us and enjoy having us here." The friend that I stayed with in Idaho expressed that same sentiment ... One of hers got married last weekend and she just sent her last off for his sophomore year of college. We shared a few mutually understood tears.
My son-in-law picked me up from the airport and I went with him to his and Em's condo to help finish out packing and cleaning before they signed out of that lease. I was so happy to get back to our home and find Emily there with a Chicken Marsala Dinner waiting on me! Trained that kid right!!
Ken and I now happily have a full house again ... Em and Kyle will be with us for the next few weeks while they fix up the little house they just purchased. We traded one kid out for two coming home!
Life changes. Life is unpredictable. Life is good.
Here's to a new week of yet more new things.