The title of this recipe turned me off. Not because I don't like tuna. Or mozzarella. Or basil. In fact, I enjoy all of them quite a lot. I was turned off because I don't like the idea of fresh mozzarella with fresh tuna ... just doesn't seem to go. AND because it is called a "pizza". Again ... pizza is a food I rather enjoy, but I tend to be a bit of a purist about it, preferring to keep BBQ'd chicken, pineapple, and fish away from pizza dough.
But then I read that the "pizza dough" was actually puff pastry ...
PUFF PASTRY, people ... cut into rounds ... (Of course, using an ice cream bowl as a guide. What else would I use?)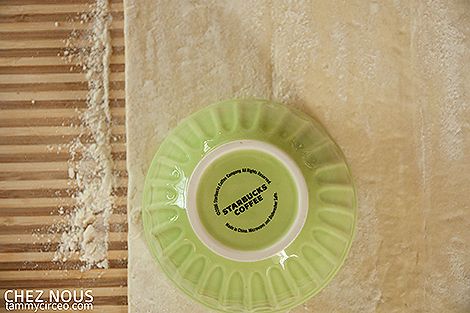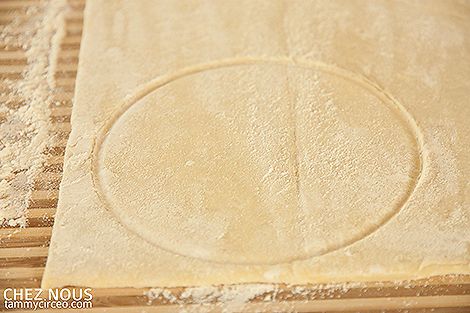 ... and baked to a gorgeous golden flakiness.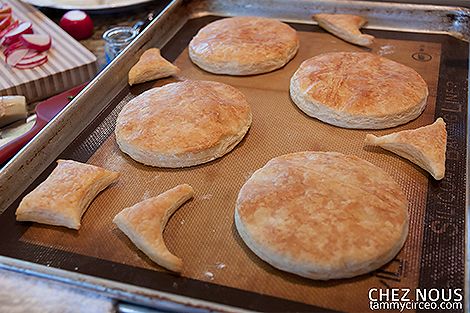 (I baked the scraps, too ... just can't bear to throw that yumminess away! I didn't take the time to do it this time, but sprinkling it with cinnamon sugar is da bomb. My mom did that all the time with bits of pie dough.)
Since puff pastry was involved, I decided to separate myself from the idea that the title of the recipe indicates a "pizza" and think of it more as a fancy "tartine" and try to reconcile the tuna with the mozzarella.
Although it is expensive, I'm fortunate to find sashimi grade tuna at my local grocery store.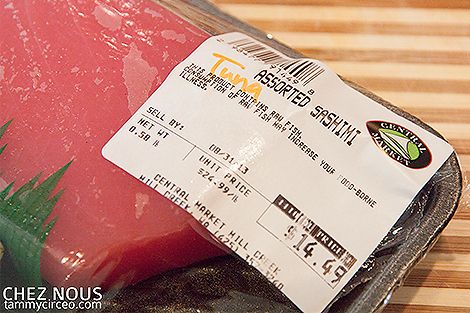 The tuna is laid on the puff pastry rounds, alternating with the mozzarella and basil, then it's all topped with quartered cherry tomatoes, halved olives (I used Nicoise olives), and slivered radishes. A little olive oil drizzle and seasoning with salt and pepper and it was ready for the oven.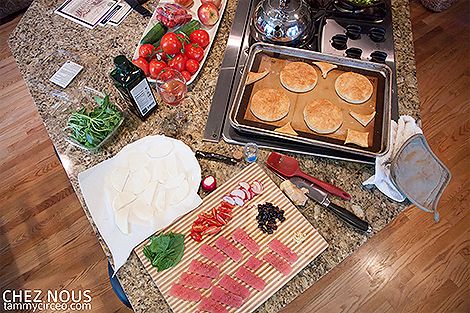 After a few minutes under high heat to melt the mozzarella and turn the tuna barely translucent, it's ready for a trip down the hatch.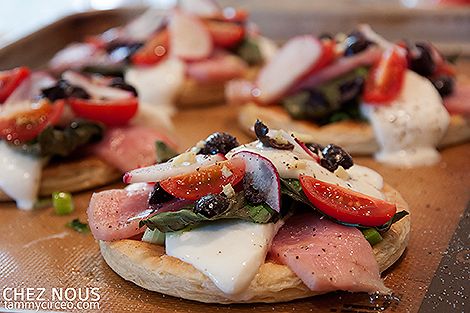 It is Mediterranean in spirit and rather tasty, but I think the next time I have it will be on the Cote d'Azur. I'll save my sashimi-grade tuna for homemade sushi and my mozzarella and basil for Caprese salad.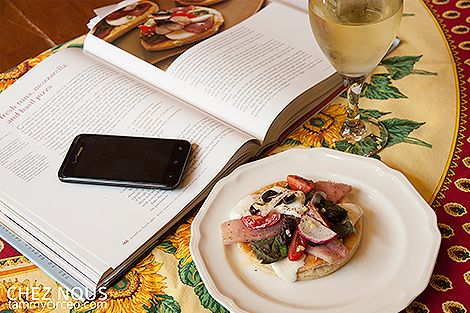 (If you're new around here or are wondering what French Fridays with Dorie is ... It's an effort to use one of Dorie's recipes from her cookbook Around My French Table each week. The recipes are decided on by popular vote on the website French Fridays with Dorie. Purchase your book HERE and play along! According to the rules of the group, I'm not allowed to post the actual recipe ... mes regrets.)