Summer is fading out and the fog is creeping in each morning. The last of the summer berries are on sale in the market. I am buying them up and consuming as many as possible before they go away for good. I have frozen some, but not much compares to popping a fresh raspberry in your mouth, right?
This summer I read a blog post by one of my internet acquaintances, Ann Mah, who had twins this month: a new baby girl and a new book published. I can't wait to get my hands on her book...and I wouldn't mind holding her baby girl, too. Anyway, her blog post was about rinsing berries in a vinegar water solution ...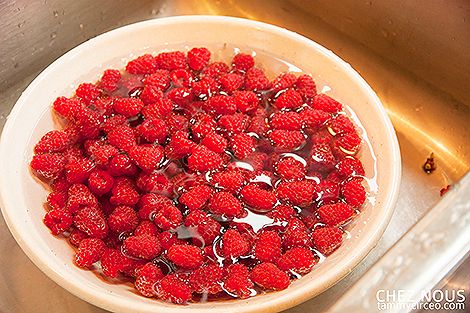 ... then putting them in paper towel lined bowls to refrigerate.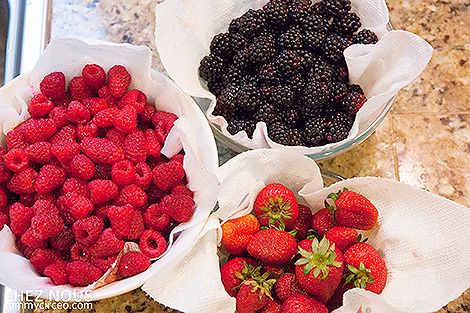 My grandmother believed that vinegar was the cure for all ills. A tablespoon per day in a glass of water down the hatch is good for digestion and ligaments. Mixed with water, it will give you squeaky clean windows and mirrors. Apparently, if it can safely clean mirrors, it can also safely clean fruit. The idea is that the vinegar kills bacteria and mold spores that easily ruin the fruit.
You can't taste the vinegar and the fruit lasts longer. Sounds like a win-win situation to me. Try it out!