How do you turn this bowl of peas ...
... into a luscious bowl of sweet pea puree ...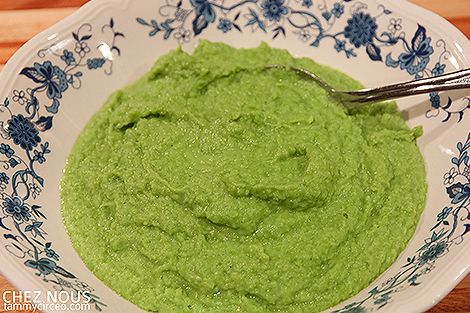 ... that goes supremely well with grilled salmon and roasted cauliflower?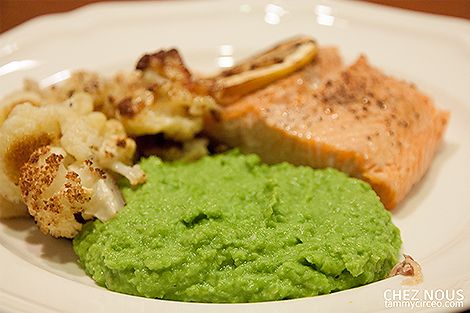 It's super easy and totally worth doing. Boil water with two cloves of garlic. Add peas (fresh or frozen). Cook frozen ones about 4 minutes and fresh ones about 2 minutes. Remove the peas from the water and whir them in the food processor with a little butter till they are smooth and creamy. Add a little of the cooking water if needed to make it more smooth.
See? Told ya it was super easy.