It might not be asparagus season, but when I found gorgeous asparagus at the market at a great price, I snatched it up. I had come across a recipe for an asparagus salad on Facebook and knew I wanted to try it. I couldn't remember where I saw it, though, so if you deserve some credit for this, please let me know as I'm more than willing to give it to you!
It starts so simply with toasted hazelnuts ...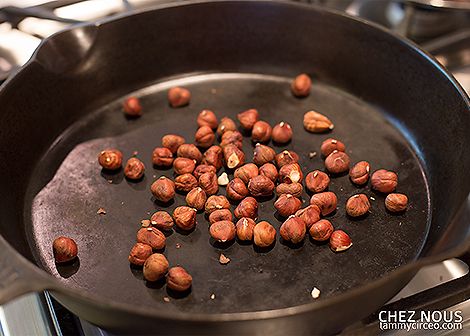 ... and is followed with cut asparagus and finished off with lemon juice and zest, olive oil, salt, and pepper.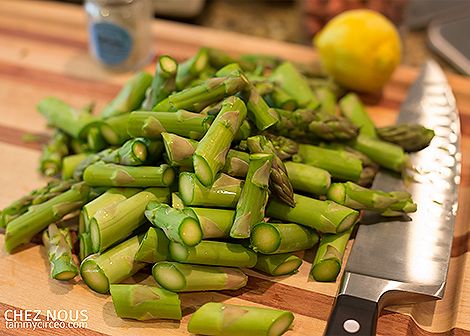 After taking this photo and tasting, I decided that it also needed some parmesan cheese ... How is it that the simplest things can taste so good?!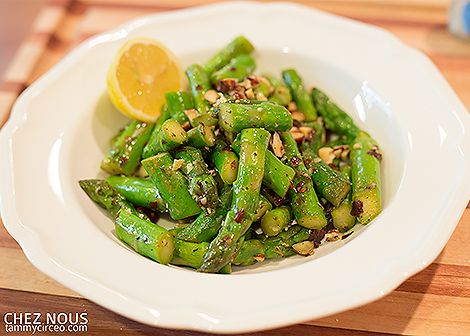 This recipe was a great lunch, but would also make a stellar side dish for dinner. Vegetarians — or anyone else!— could eat it over quinoa for a nutrient-filled meal.
Bon Appétit!