I'm not a huge Halloween fan, but I love seeing the kids all dressed up in costumes, porches decorated, and the glowing light from candles. When Ben was in first grade, they made Mason jar jack o'lanterns as their Halloween craft and to this day, his remains my favorite Halloween decoration. It still chaps him that the nose ripped as he was putting it on, but I find it endearing.
I decided to make some more this year to add to my collection. This project only requires six things: mason jars, tissue paper, mod podge, sponge brush, wire to form a handle for hanging (if desired), and tea lights candles (or battery powered ones, for fire safety).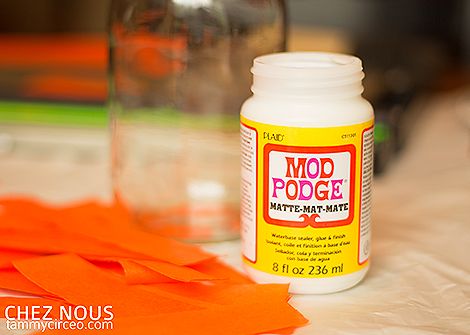 I find it easiest to paint the mod podge on in sections from the neck of the jar to the base ...
... then add the strips of tissue paper. I cut the strips 6-6 1/2 inches long and about 1 inch wide. Because of the curvuture of the jar, you'll not be able to line each piece up right next to each other. Sometimes, to keep them appearing to be straight, you'll have to skip a bit of space, then layer another strip over that space. Don't worry about wrinkles too much either, but be careful of coating too heavily with mod podge because the tissue paper will rip. Note the ripped nose on Ben's jar. :)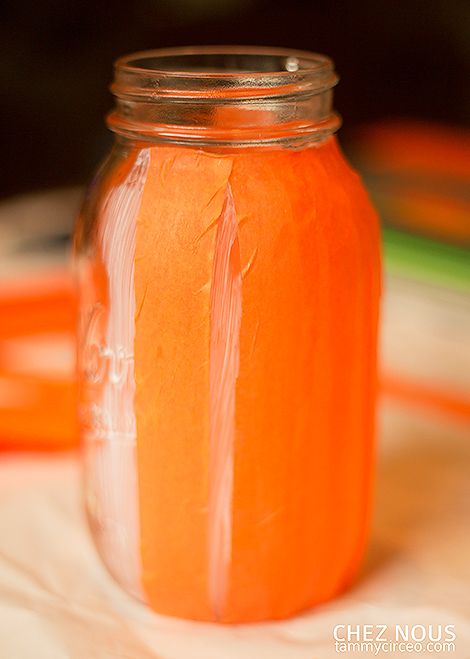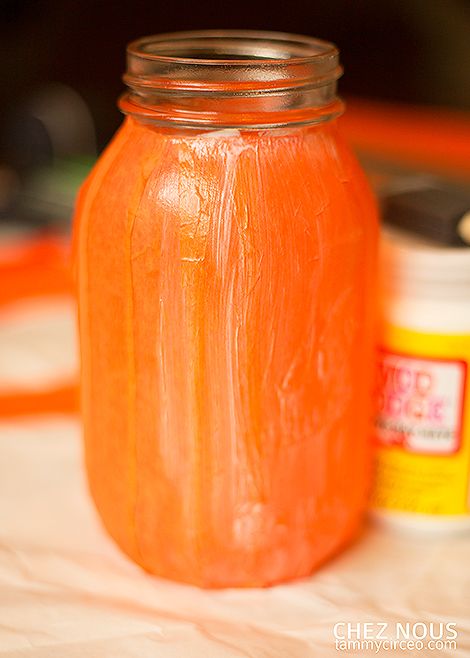 When the entire jar is cover with paper strips, apply one more coat of mod podge to the whole thing and allow it to dry. I turned mine upside down to keep it from sticking to the table.
Cut the jack o'lantern faces from black tissue and stick onto the jar with mod podge, painting over the top again, too.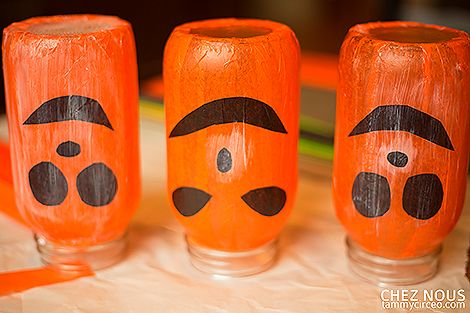 I thought I was being all fabulous with my jack o'lantern creativity until I decided to make some with Aly, my niece, nephew, and sister-in-law while we were in California last week.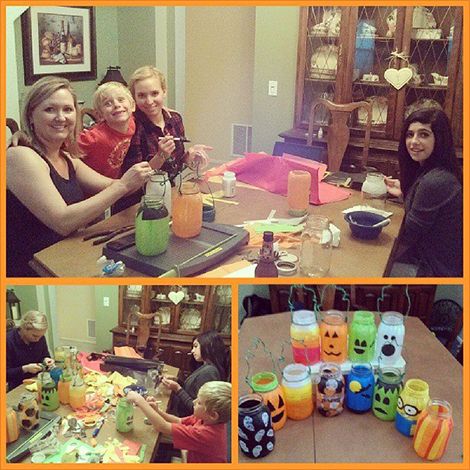 I totally got schooled in the creativity department! Just look at this collection of jars!! I can't wait to see them with candles inside!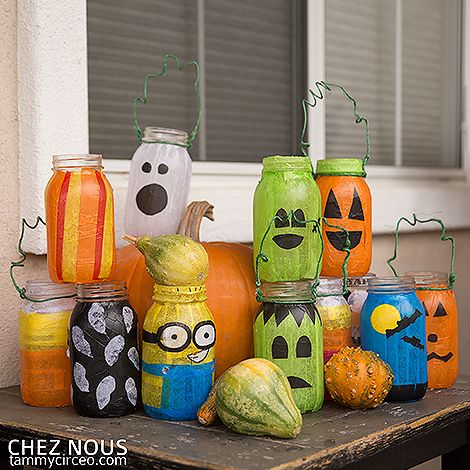 Halloween is in two days ... but I'd say you will have time to make up a couple of these for yourself! And the jars don't have to be "mason jars"! Use old pickle jars ... just be sure to take the labels off first. ;)
Happy Halloween!