Whirlwind Weekend (Instagram version)... Ken and I drove 1000 miles this weekend! We calculated that it is just right at 500 miles door-to-door from our home to Ben. Would it have been easier to have flown? In ways, yes. But in others, no. All in all, we were reminded of how much we enjoy road-tripping just the two of us and we hope to do a bit more of it.
Our plan for this weekend was to see our Ben play ball. So we headed out Friday morning, got hungry about the time we hit Yakima so we took an exit and found this sign ...
It would seem that I could find this spelling of my name often enough, but it's just not true. There are way too many adaptations to the name so when we saw this, we both commented, found it amusing that it was "authentic Mexican", and kept driving ... for about a block! At which time, Ken said, "Let's just try it! If we don't like it, we'll find a Subway." Deal.
Lucky for us, they are famous for their tacos because they make the tortillas to order. You order a taco, they make your tortilla, top it with home-cooked meat and toppings, and bring it to your table. Done! And delicious. The beans were wonderful too.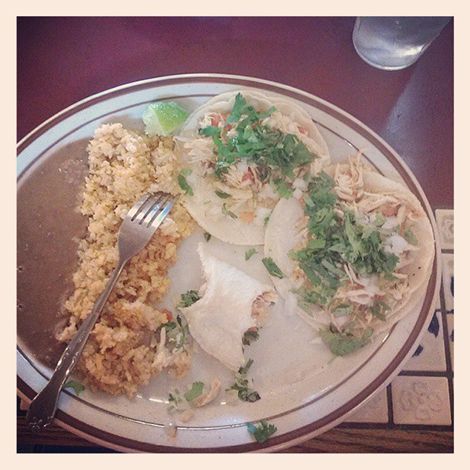 The one-hour time difference between Pacific and Mountain kills me every time. I feel like I'm running late and that is not something that makes me happy. I'm an early bird (unless it's 6 AM ... at which time, I will very happily give up the worm). We crossed into Idaho about the time the sun was setting and sadly the most beautiful view was to the back of us. I snapped one anyway. Wide open views with no obstructions ... I love it.  
Saturday was spent at the ball field watching our Ben Boy do his thing. This is his world. This is his domain. This is his comfort zone. I love watching him in his world.
We had dinners at Brick 29 Bistro (locals should totally put this one on their date-night list) and GoodWood BBQ (not bad, but busy and felt like a chain restaurant). But we couldn't end the weekend without breakfast at the Cracker Barrel. I know it is a huge chain restautant, but it's a bit of a tradition if we are in the vicinity of one.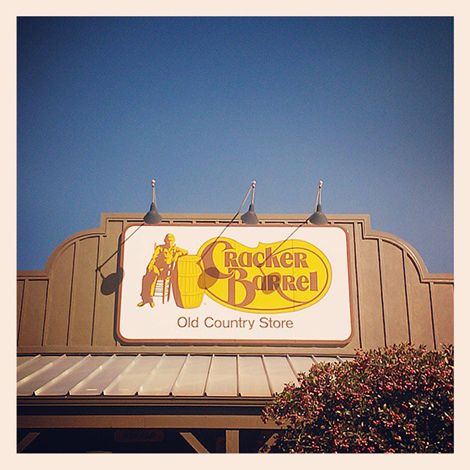 One of Ben's high school friends is also at his college so we asked her to join us.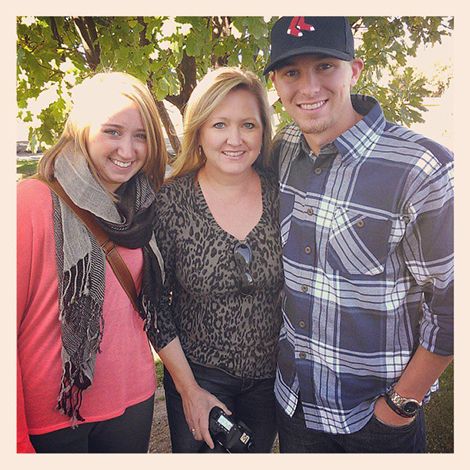 Saying goodbye is always the sour note of these weekends. We love going and being ... but leaving is necessary and normal.
And so it goes.
We came home to two beautiful daughters and a prepared meal. What more could I have asked for?
What will the week ahead hold? Who knows?! I have a plan and a ton on my to-do list so here's hoping I can make it happen!! :)