Piggyback Deli. I read about it somewhere and was just a little happy about the fact that it is not far from my house. Artisan-crafted deli meats, creative sandwiches, homemade pickles, homemade EVERYTHING ... You know I'm all about that. Only the bread and cheese are not made in-house. I bought some bratwursts to cook up with sauerkraut, some slab bacon, then this smoked chop caught my eye. If slab bacon comes from the belly next to the ribs, why take the ribs off before smoking? Good question and one that makes a lot of sense.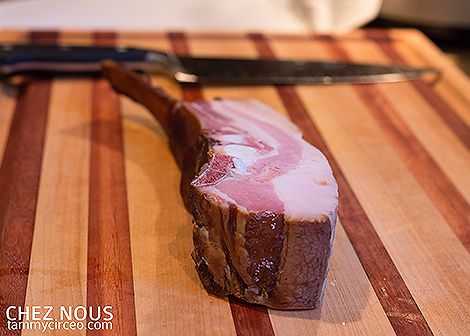 I decided to make a white bean soup with it using a leek, carrots and celery as my starting trinity ...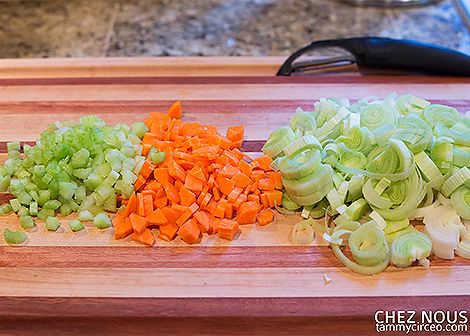 I added the chopped chop after the veggies cooked down a bit, then some cayenne, thyme, and bay leaves, the soaked beans, chicken broth, and finally ... that smoky bone. Why not?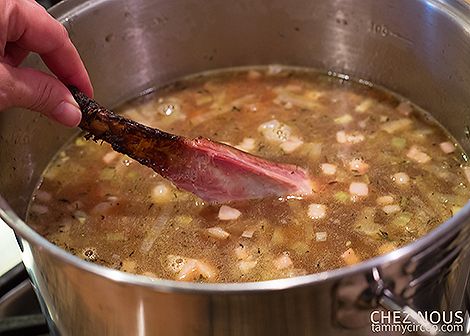 That was a soup worthy of these more chilly days we're having here in the PNW!