Cauliflower can be boring. It's white, can be mushy (which is fine if you're pretending it's mashed potatoes and has the requisite amount of butter and salt), and is much enhanced by a cheese sauce like Mom used to make in an attempt to fool us kids into eating it. She was genius ... because that attempt worked with cauliflower as well as it did with broccoli and Brussels sprouts! Yum.
However, cheese sauce can pack in some calories that I'm trying to lose these days so a simple oven roast with a parsley, lemon juice, zest, and olive oil dressing while it's still warm is perfect.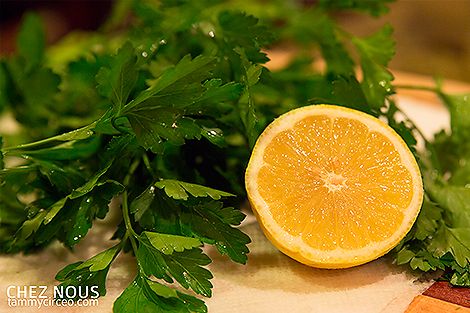 The roasted color along with the green of the parsley makes the dish more appealing to the eye and the lemon juice and zest makes it so fresh and delicious. Your kids might even like it!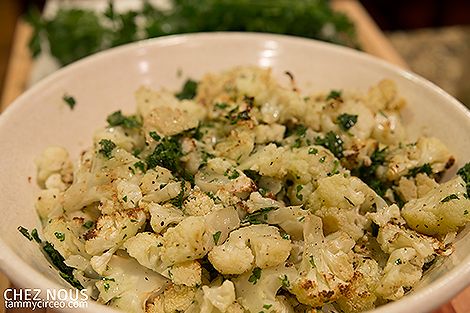 (Giving credit to the Bon Appetit Magazine ... yet once again, they are masters!)