The name of this recipe conjures up visions of cozy autumn afternoons, plaid scarves, and mugs of hot cider. And that's why it took me so many months to make it ... the time had to be right.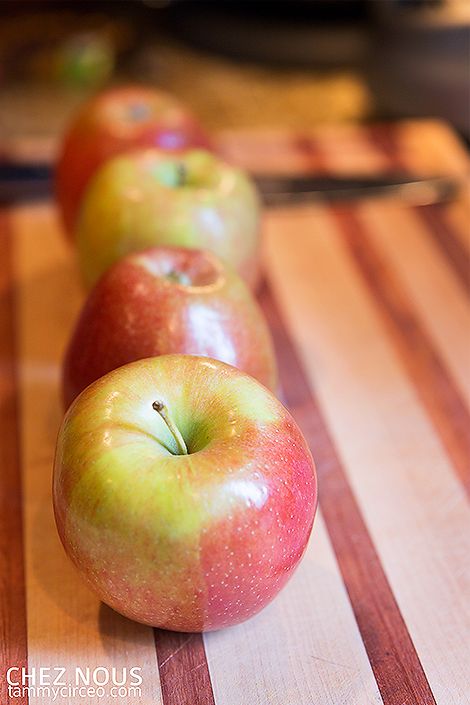 I used a ten-inch cast iron skillet and it held three apples that I peeled and cut into thirds.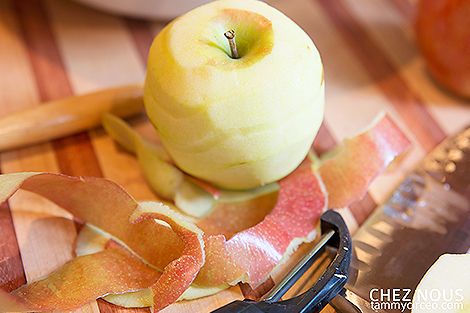 Not only did the cake batter call for molasses —a huge contributor to the cozy factor— but it also called for fresh, grated ginger. It's perfectly understandable if you choose to imagine the flavor as undeniably gingerbread.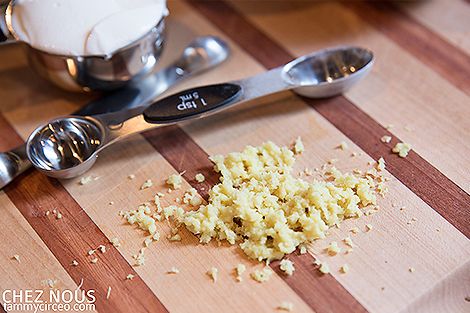 Caramelizing the apples in a little butter and melted sugar starts the cooking process.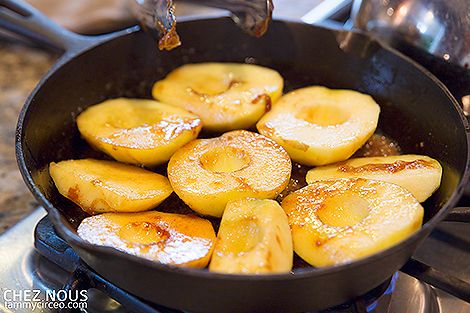 Then the batter is spooned on top and it's baked for about 40 minutes.
I had my doubts as to whether it would turn out of the pan nicely or not, but they were apparently unfounded.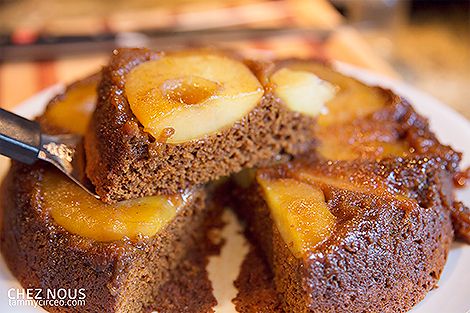 A thin slice of this capped off a lovely Sunday Supper of Boeuf Bourguignon, a dish that is hard to surpass in the coziness department! That was perfect timing.