Happy New Year! Bonne Année!
I hope you had a wonderful holiday season and a great start to this new year. I relieved myself of the pressure of making special holiday posts and any posts whatsoever last week just to spend more time unencumbered and to get things back in order in my mind, soul, and existence. And because I didn't formally wish you a Merry Christmas here on the blog ... here's the front of our family card: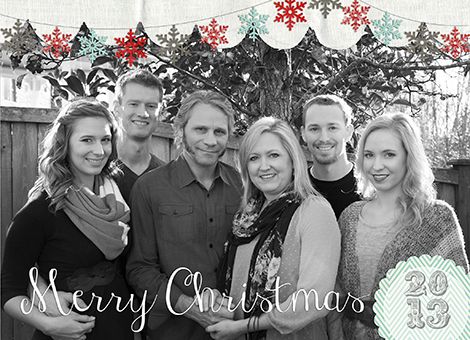 We enjoyed quite a wonderful Christmas day ...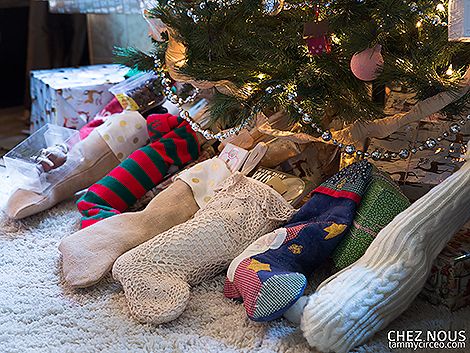 ... with plenty of treats for everyone, including Goldie!
Morning lattes and mimosas along with cinnamon rolls and bacon was a beautiful way to welcome the day, followed by the reading of the Christmas Story, then the opening of the gifts.
Not everything is done to get organized for this new year, but I'm on a trek to make it happen.
This past weekend was full of cleaning things up just as the whole week had been. The cleaning bug bit me on New Year's Day and I did a ton of it. Over the weekend, I got much of the Christmas decor packed up. I'd prefer that our American culture was more forgiving towards leaving it up at least till the Day of Epiphanie, All King's Day, the 12th Day of Christmas (today! January 6!). Our lit tree is still standing and I'll be happy to enjoy that ... especially on cozy evenings with candles burning. We'll keep the season going just a little longer till we find time to get it packed away completely.
It's now Monday morning and we have a full week ahead. Regular schedules at work, deadlines to meet, and to-do lists to accomplish. Hello 2014.
This week I'll tell you about our holiday trip to Victoria, BC. It was such a wonderful two days! I'll also tell you what my One Little Word for 2014 is and of course, I'll be here Friday with French Fridays!