Early in the month of December, our son by marriage suggested an overnight trip to Victoria, British Columbia as a holiday getaway. I wasn't sure I'd welcome it since all the holiday planning and execution usually falls to me given that we don't have extended family living close. My workload grows during the holidays and I call on all family members to alleviate it. :) They are usually compliant and happily so for me because apparently, by some fluke of geography, I've become the "matriarch" to my crew. I'm pretty sure I could've put that titling off a few years, but such is what happens when you live miles and miles away from your mom/mother-in-law and sisters-in-law ...  and your children have become adults in the meantime.
In the end, an overnight vacation is just what the doctor ordered. I put aside any food preparation, decorating, and cleaning, and left it all up to "whatever". The kids would ask me something like, "What will we do this afternoon after lunch and before XYZ?" and I would answer, "I have no plan ... what should we do?" A couple of times they looked at me like I had a horn coming out of my forehead! It was wonderful.
We drove to Seattle early on a Sunday morning, boarded the Clipper in the dark, skipped over the waves to Victoria, landing about 10:30 AM. It literally felt like a flight on water. I highly recommend this mode of transportation.
Our hotel had a welcoming Christmas display ...
And we quickly headed off in search of lunch! We found 10 Acres, a lovely restaurant sourcing its ingredients straight from the surrounding farmlands.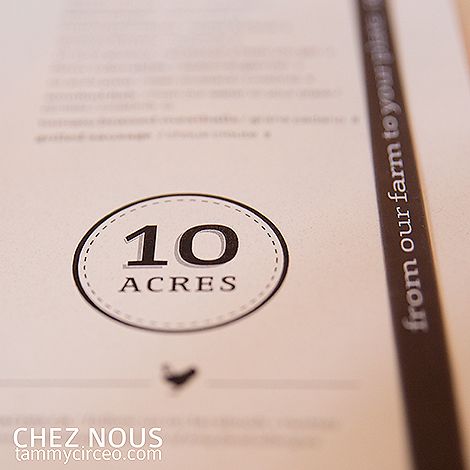 They had a lovely kitchen ...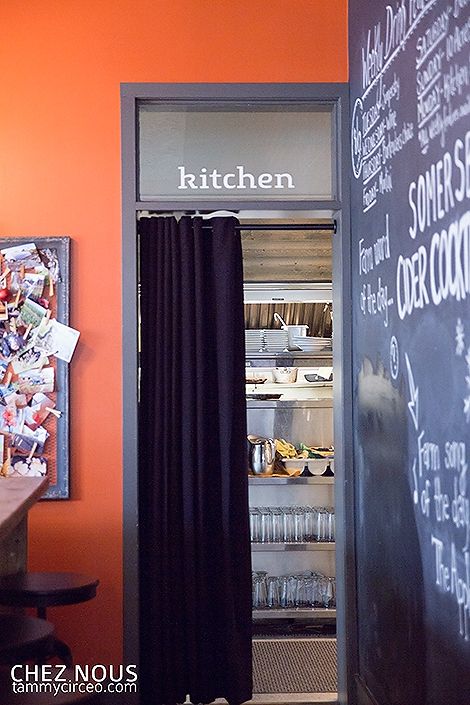 ... that gave me their rendition of a hamburger ... open-faced, with Brie, salad and a crunchy onion ring.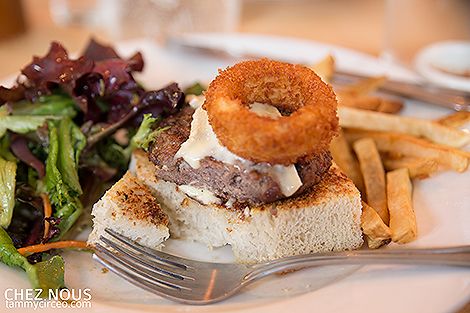 We walked a few streets before going back to the hotel and we passed Rogers' Chocolates ...
They've been making chocolates since 1885 and their classics still follow the original recipes. This stained glass dome is above their entry way ...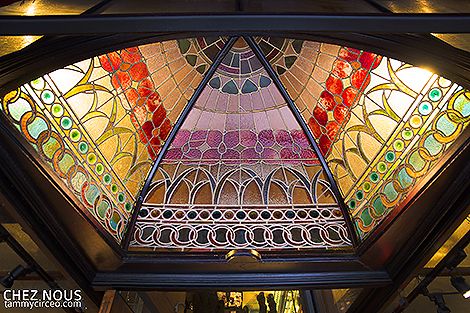 I loved seeing plentiful French words ... here's a mailbox: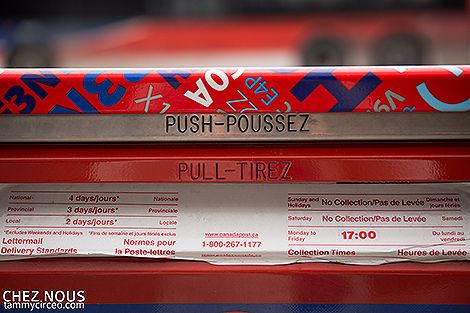 I was advised to check out Murchie's. It's a coffee/tea salon with a shop attached and it does a hoppin' business!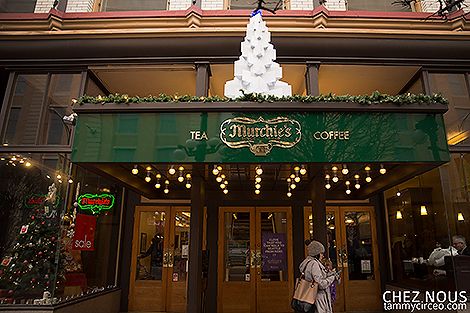 Street performers are almost as plentiful as in Pike Place Market, especially on the weekend. This guy is a country-star-wanna-be and did not mind my taking his photo. Especially since I left him some dough.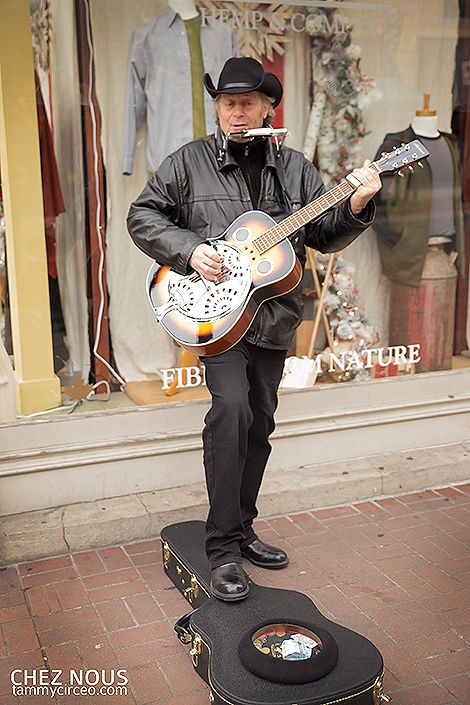 By the time we girls made it to the Empress for Tea, I felt we were into another day! It hardly seemed possible that we had arrived in BC just that morning!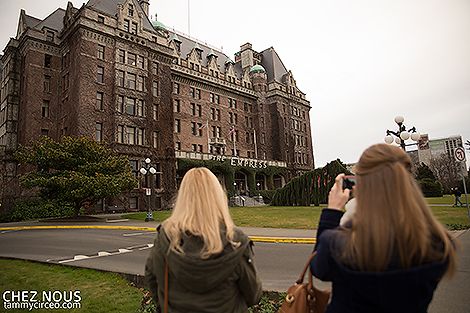 "The Empress Tea China was originally presented to King George V in 1914 upon the opening of the Booth factory in Stoke-on-Trent, England. The china was first used by The Empress in 1939 for the Royal visit of King George VI and Queen Elizabeth. The pattern is now produced by Royal Doulton exclusively for The Fairmont Empress." And there ya have it.
The Tea it self was lovely with sandwiches and sweets ... Emily even got her own tier of gluten-free delicacies.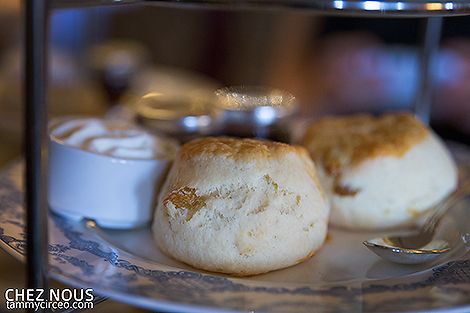 While we girls had tea, the boys headed to The Sticky Wicket to watch the Seahawks WIN! AGAIN!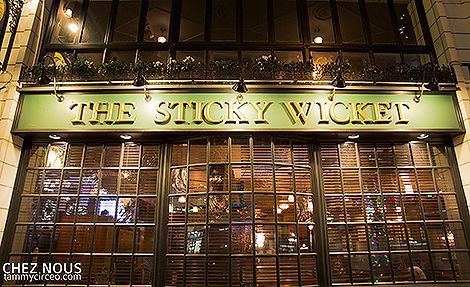 We just couldn't be stopped ... Sunday evening, we headed out to the Butchart Gardens. They are beautiful any time of year, but at Christmas, there's millions of lights illuminating the grounds.
(Sunken Garden)
At one time, the Butchart Family lived on this property. This is their house ...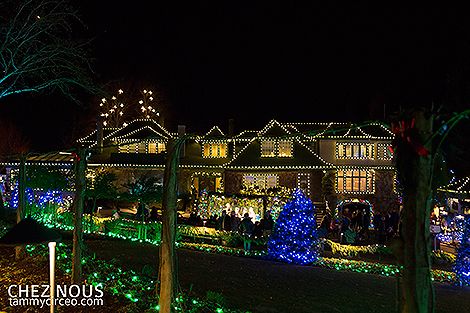 Nice digs. They loved gardening and through many turns of events, it has turned into a site that no visitor to Victoria wants to miss no matter the time of year.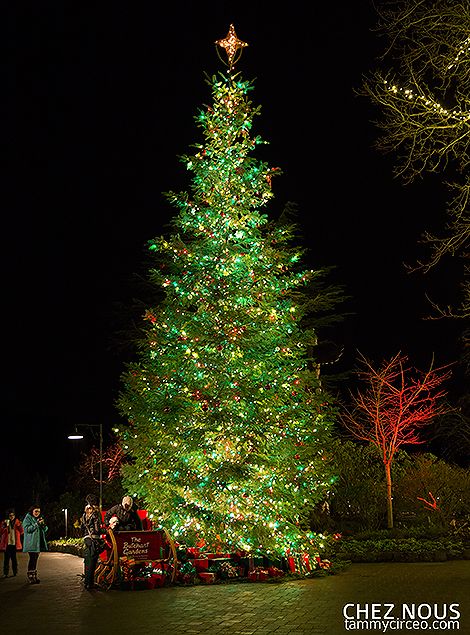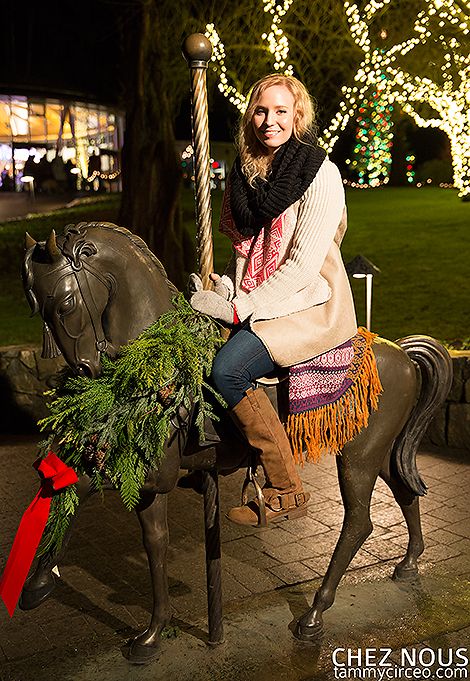 They had the 12 Days of Christmas theme going as you walked throught the gardens ... everyone was humming and trying to remember the lyrics ... three French hens ...
... Eight maids a milking ...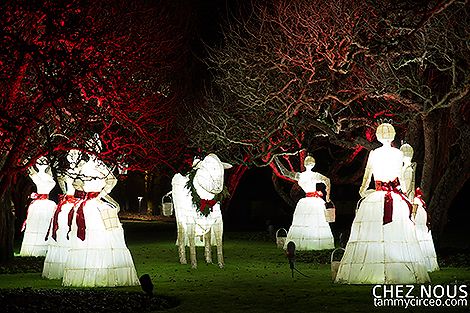 I have many more photos, but this post is already long!
They have caroling groups on schedule and of course, what would Christmas be without horn ensembles?
I even played the bells with them! Just because I wanted to.
Aly wanted to ice skate so badly, but none of the rest of us were so eager. Emily is pregnant, Kyle had a bum ankle, Ben didn't want to break an arm before baseball season, and I was a scaredy-cat. Ken felt so badly about her wanting to go and not wanting to go alone that he finally rented skates ... and away they went.
There was only one fall that caused a collective intake of air and they both were great sports!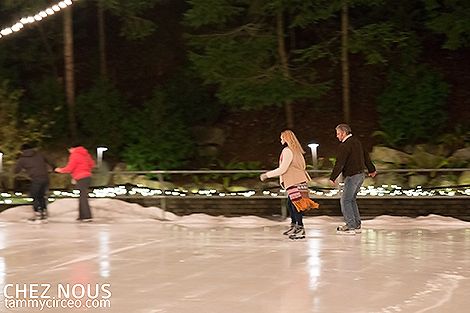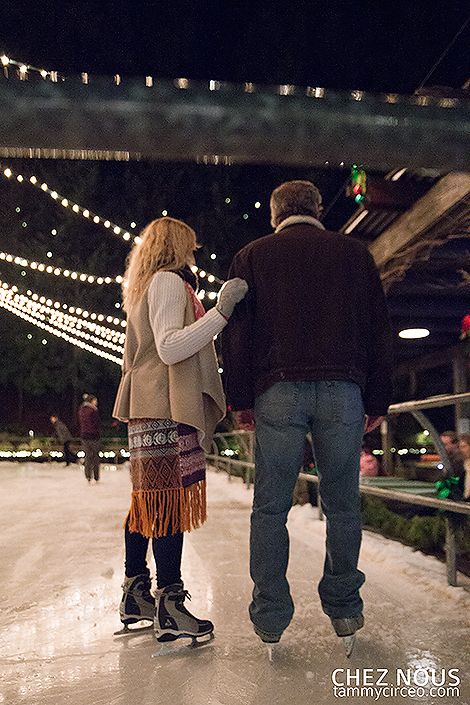 I really wanted a photo of the Parliament Buildings all lit up for the holidays so as we drove back to the hotel. I forced the issue ... and am glad that I did.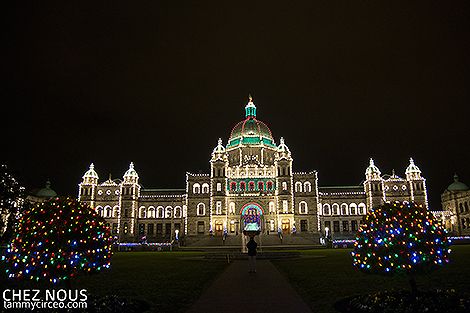 Can you believe that we did all of that in one day?!
Next morning found us eating a bit of a late breakfast (so tired!), but still wanting to explore this fabulous Victoria. We headed out to the Craigdarroch Castle. It's not really a castle, but rather a large home. It got the "castle" name in a time when the majority of the surrounding community could hardly heat their homes and this family owned much of the coal production. I recommend walking through it if you're visiting Victoria ... it contains quite a lot of history, if you're into that kind of thing.
Many railroad cars of wood were shipped out for the interior of this home ... I have tons more photos showing the opulence this family lived in given the severity of the living conditions of many in their community.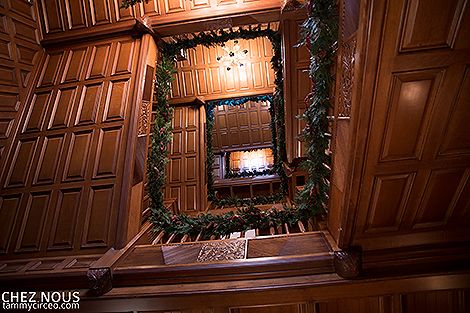 This is tile work on one of the four floors in the turret...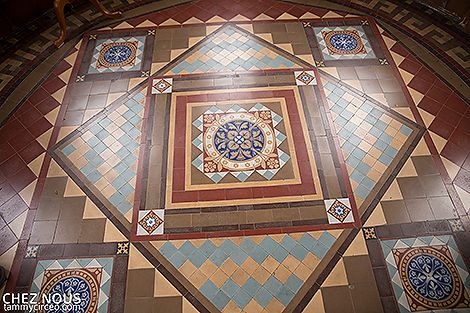 A Steinway piano in the dancing hall on the 4th floor ... I played it ... "Joy to the World" ...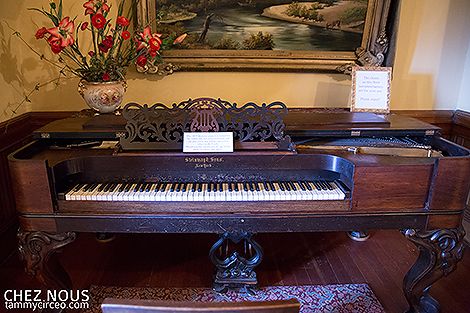 We drove along the coast and stopped occasionally for a few photos ... the light was magical.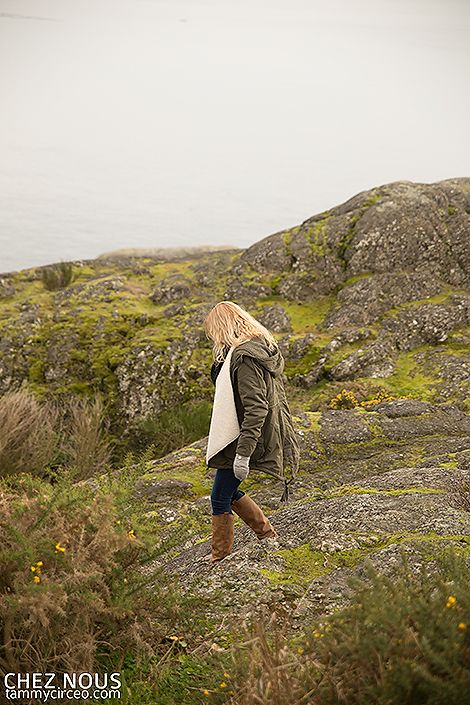 I had read about Christ Church Cathedral before we went. The word was that the rose window rivaled that of the Notre Dame. Well ... it was beautiful to be sure, but I hardly think it is a rival of the Notre Dame. I loved the ceiling and the reflections through the glass of this this upstairs chapel used for the children's worship.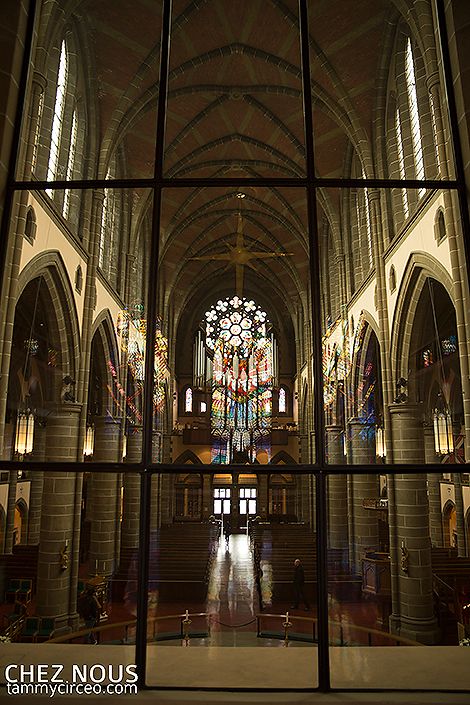 THIS ... is the children's chapel ...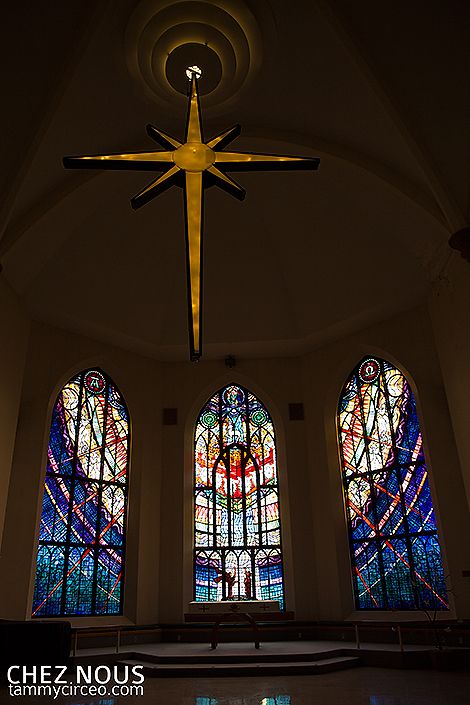 I walked the halls that Prince Charles walked ...
Our last few hours were spent on the streets of Victoria creating Aly-in-the-boxes ...
Goodbye Victoria ... You are beautiful ... We're going home now. Till we meet again.