If  you saw the previous post, you read the more tutorial approach to making a shower coordinate, but in this post, I want to share the other details, such as the food and the more personal side that beautiful afternoon. 
I wanted the food to reflect the color theme, too ... so cantalope is orange and looks gorgeous skewered with a mint leaf and raspberries.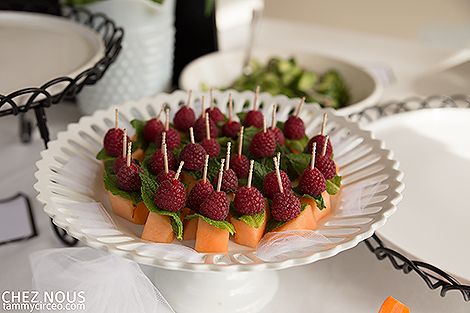 Orange chicken was a given since Emily loves it so much. I just sauteed the chicken pieces rather than breading and frying them, then the orange sauce was made right in the pan. The decision to make orange chicken set me on a path to a somewhat Asian-inspired theme.
I don't have a photo of the gorgeous salmon! I baked it with a homemade teriyaki sauce. 
Other foods were a Cucumber Salad with a Sesame Vinaigrette, Sesame Noodle Salad, tangerines, cream puffs filled with an orange flavored cream and topped with chocolate. We also made homemade Ranch dressing to put in small cups with carrot sticks.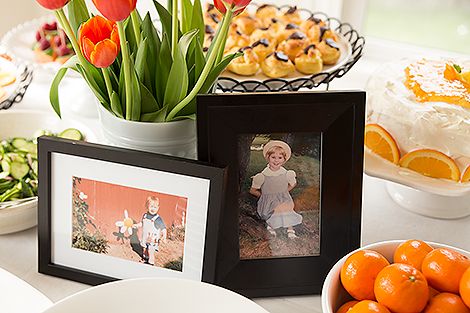 And of course ... an Orange Marmelade Cake.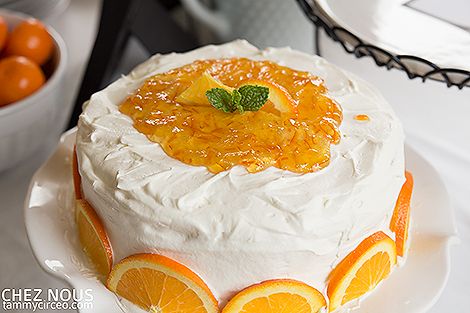 Beverages were sparkling water, champagne, white and red wines (with orange labels!), and Orangina. 
Erin helped in so many ways, of course, but I really loved that she made these tissue poms. We hung them with orange washi tape "X's".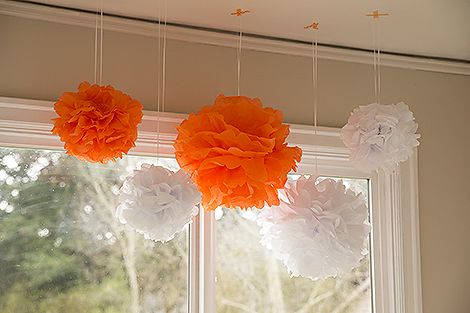 This onesie banner was so fun to make! There's a mustache, "i <heart> u", a baseball, a necktie, and one with shapes. I used doublesided fabric interfacing and ironed them on. I machine-appliqued a couple of them, but quickly decided that those tiny fabric pieces were too difficult to maneuver that way! 
I think this little girl gets the prize for being the most darling guest of the day!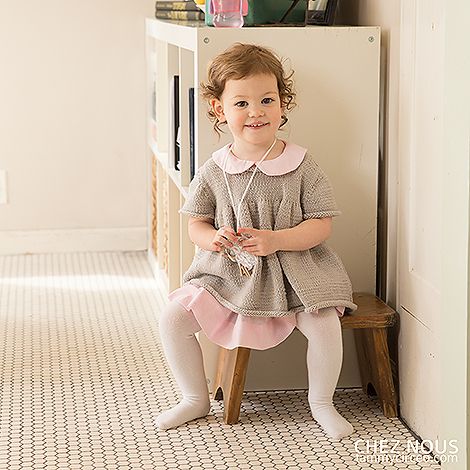 I cut these boxes out on my Silhouette Cameo and used them for game prizes. The small one had chocolate-covered coffee beans in it, the paper basket with the flowers had teabags, and the mug in the back had a "Mug Cake" mix, the instructions to make it, and a Fran's Chocolate Bar.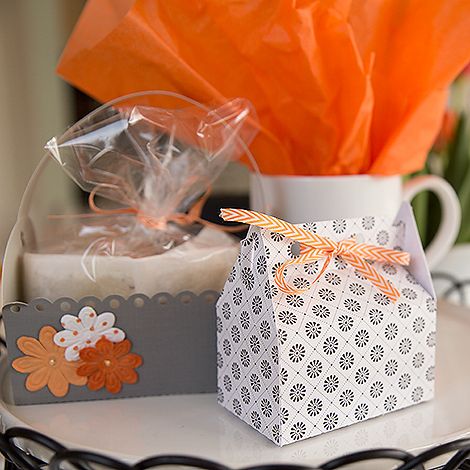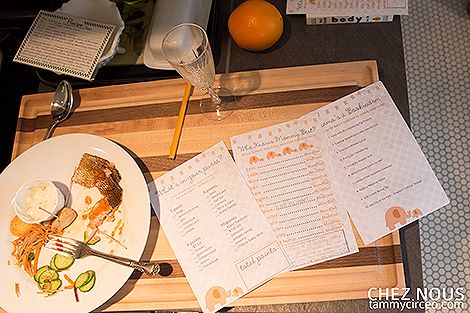 Emily's little house is so darling and light-filled. 
She was so honored by her friends and they were all well beyond generous. There was a little bit of a baseball theme going on, too! 
Oh yeah! A Red Sox board book!!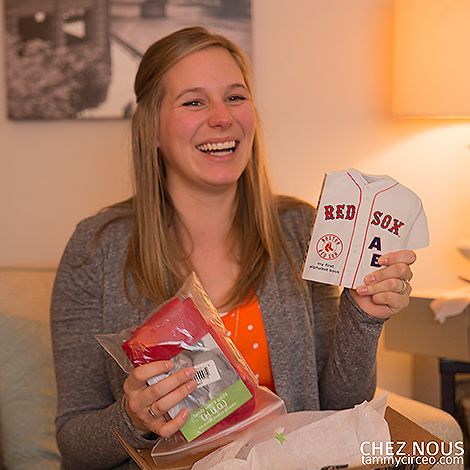 The tissue poms were all the rage with the younger set ... :)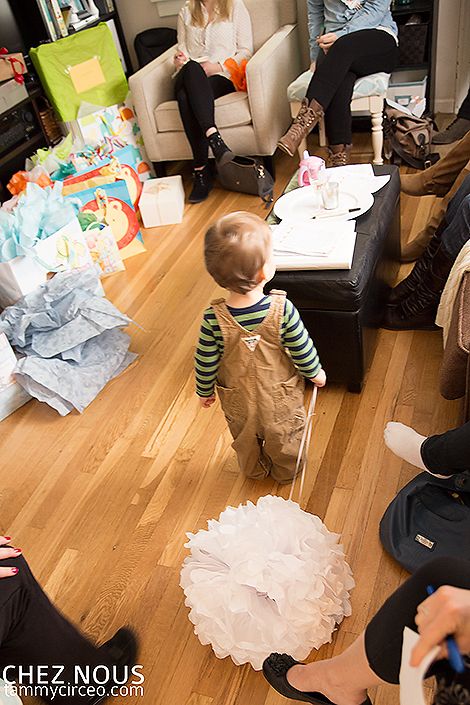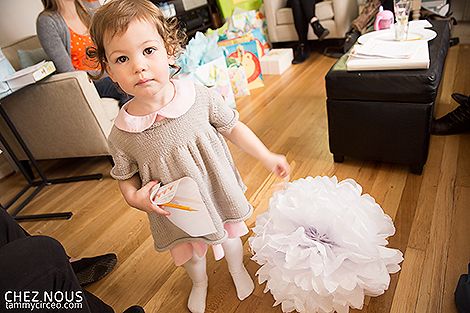 Auntie Erin gave the baby tons of baseball clothes, of course, but the little crocheted cap has to be the best!
The family ... 
An heirloom blanket, crocheted by yours truly.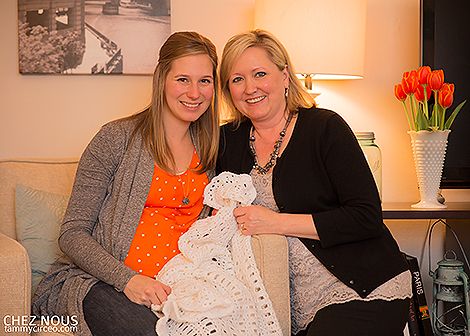 Thank you for allowing me to share our party with you! If you didn't see the previous post with more details, you can find it HERE!