Welcome to the Create Inspiration Team's April Party!
We are so excited to share some DIY Spring and Easter themed projects with you today.  Before we jump into our featured tutorials, we have an exciting announcement..... Jessica Sprague's new sister site,
Snap Click Supply Company
, is now officially LIVE!  We love her new site, dedicated to bringing you the best collection of digital designs on the market.

Ready to be inspired?! Let's start with a Sweet Elephant Baby Shower, OK?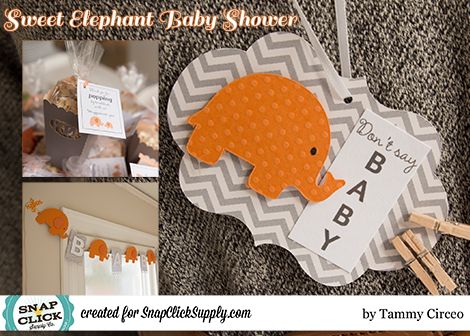 Here's the story:
Once upon a time, there was a lovely young lady who decided that orange elephants would be a darling baby shower theme. So that young lady's mother set out to create a shower she would remember. However, that young lady's mother had a difficult time finding an orange elephant with the same pretty, round shape of her daughter's belly. The shape of this one from Carina Gardner's Baby Mine kit was just right, but as you can see, it is blue.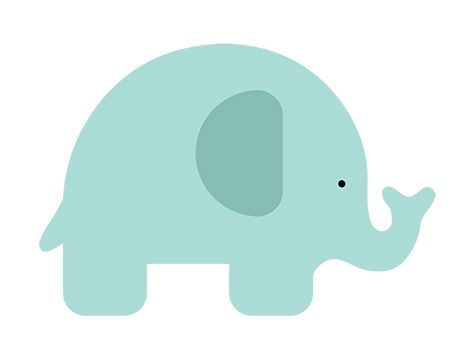 There is a quick little trick that this young lady's mother knows about how to recolor elements in Photoshop and she would love to share it with you so that you, too, can customize anything you want.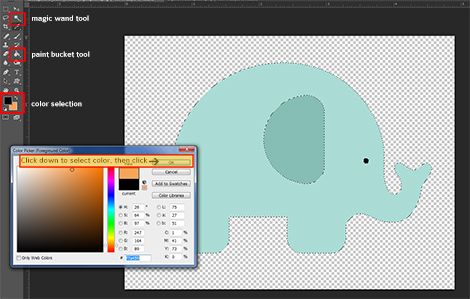 Choose the magic wand tool and click down on the body of the elephant. 
Choose the paint bucket tool, make your color selection, then click the paint bucket down on the body of the elephant. 
Press Ctrl-D (for PCs) or Cmd-D (for Macs) to deselect the elephant. 
Go through the same process to recolor the ear being sure to click on the ear rather than the body. 
Et Voila! An orange elephant that just couldn't be cuter!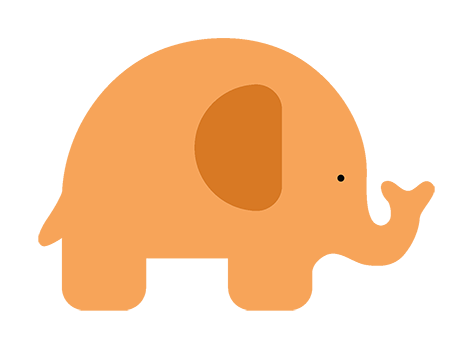 The mother proceeded to digitally create the invitations, resizing an elephant so that there was a Mama Elephant and a Baby one. Sweet.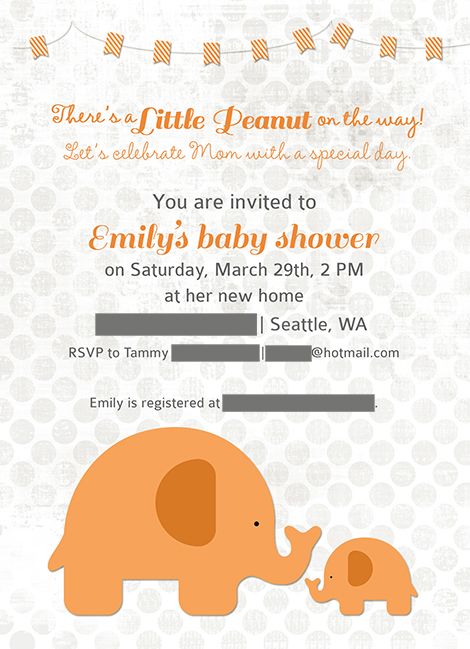 (Background paper is from Carina Gardner's Distressed kit, banner is Queen of Quirk's Bare Branches clipped to Basic Grey's Fact or Fiction orange striped paper. Fonts are Sail, Amelie, and Colaborate.)
A shower wouldn't be complete without a few games, right? Using the same elements, colors, and a bit of Pinterest inspiration, those games coordinated beautifully with the invitation. The Purse game was a wonderful way to pass some time while the guests were arriving.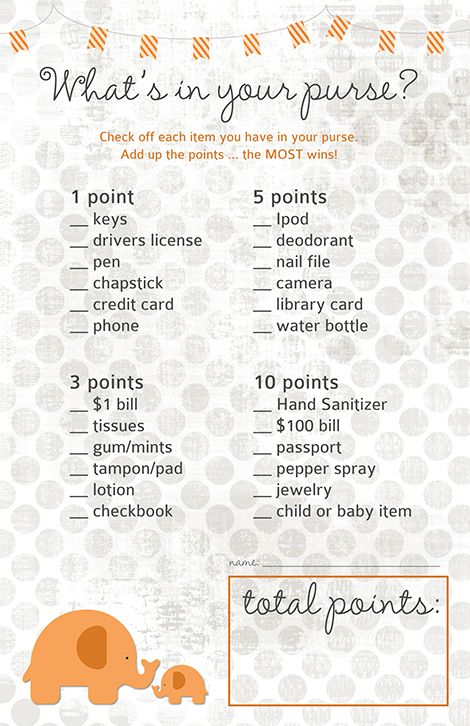 And a game that speaks to the interests of the mommy-to-be is always fun, too. Can you guess the answers to these? 
The last one was a guessing game ... we all guessed which features the mommy-to-be wanted for the baby and enjoyed getting to know her just a bit more. The spot for a note at the bottom was used by many guests and will be a keepsake for the New Mommy.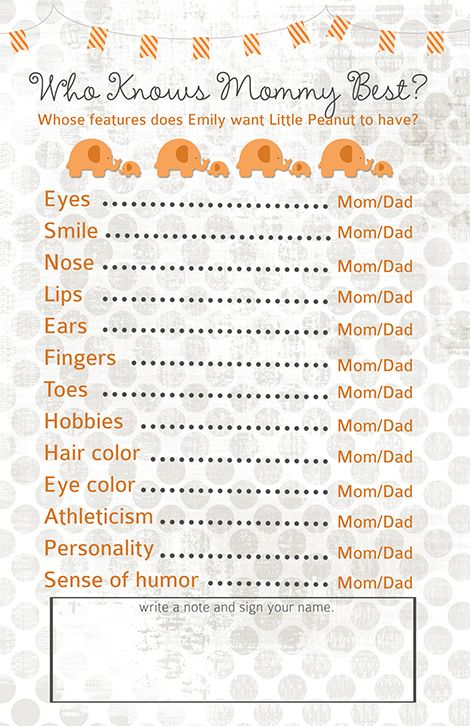 Because that determined mother likes to make everything just right, she figured out how to convert a PNG file to a cutting file for the Silhouette Cameo to cut some elephants, labels, and banners.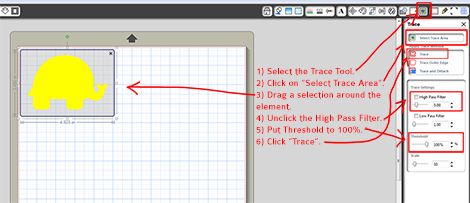 Once this is done, you'll see a red line around the elephant and that tells the machine what to cut. You can then remove the colored part of the element. 
Each guest was given a label necklace with an elephant attached with a pop dot as they entered with the advice to not say the word "Baby". If the word was said, a clothespin had to be forfeited.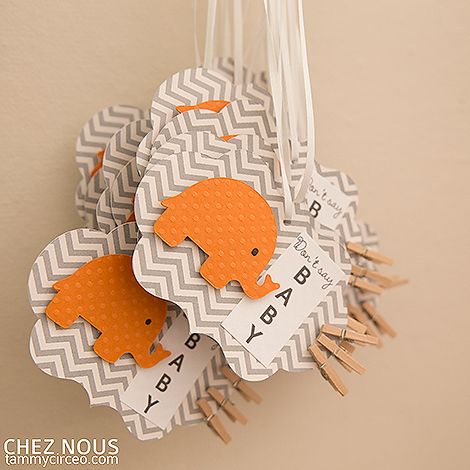 That "get-it-just-right" mother wanted to make the ear 3D for a banner so she followed the same steps for tracing as outlined above just for the ear.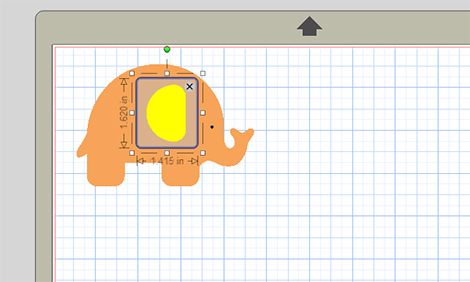 A little dotted Swiss orange cardstock, a little gray chevron banner pieces, and some letters yielded a darling banner, don't you think? 
And lastly ... because it's important to show gratitude, a mini popcorn box cut on the Silhouette, filled with kettle corn, and a thank you note to the guests tied on with orange chevron ribbon.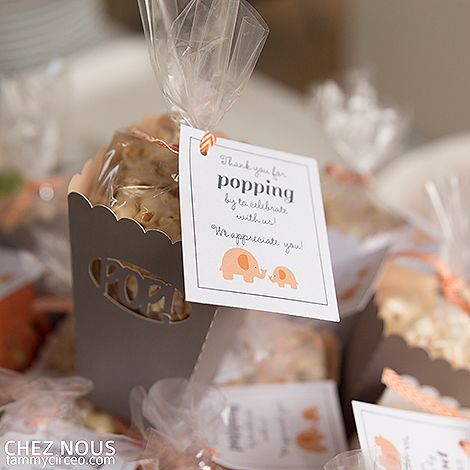 That, my friends, is an INSPIRED way to celebrate a new baby on the way! 
You are going to LOVE what our team is sharing this month! 
Be sure to click on each photo link and prepare to be INSPIRED. (Don't mind the "Pinterest" button that pops up. If you click directly on the Pinterest button, you can post to Pinterest, but if you click just off of it, you'll be led to the blog post describing it.)