It has been almost two weeks now that I have not eaten sugar ... or white flour, or potatoes, or white rice, or milk, among other things. I'm testing out an eating plan that I'm still learning about in hopes that it will have positive effects on my thyroid condition and adrenal. So far, I've noticed good things things and I feel this might be a step in the right direction for my health. If it turns out to be true, you'll be hearing more about it! 
I'm not a huge sweets fan. I can take them or leave them. Much of the baking that I do never ends up in my mouth except for a small taste to be sure it's actually edible. However, when holidays roll around, we tend to have traditional dishes we like to make, right? For Memorial Day, I love to make my mother-in-law's 4-Layer Dessert. The original recipe calls for white flour, white sugar, Jell-O pudding, and Cool Whip and over the years, I've changed it using spelt flour, homemade pudding and real whipped cream.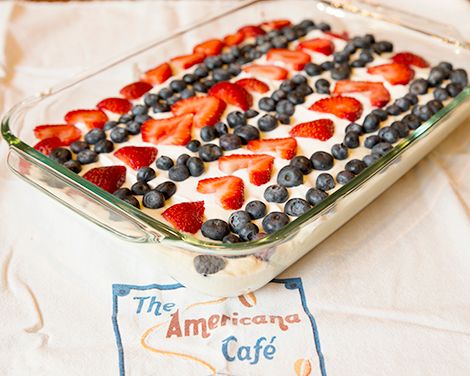 I really had no idea how to make it sugar-free, but since it isn't a baked dessert (except for the crust), I thought I probably had a pretty chance at success. The first layer is a crust and I used oat flour (made by whirring some old-fashioned oats in the food processor), chopped pecans, coconut flour, and butter. I only added the coconut flour last minute because the mixture was rather runny and I know coconut flour absorbs quite a lot of liquid. That is baked for about 15 minutes, then left to cool before adding the second layer.
The second layer is traditionally cream cheese, whipped cream, and powdered sugar. I substituted Truvia (a stevia product) in proportionate measure for the powdered sugar and no one was the wiser. 
The third layer is pudding and without using flour or cornstarch or even milk, I had to get creative. I found a link to a recipe at SweetLeaf.com and altered it slightly. I had a failed attempt using almond milk so I started over with unsweetened coconut milk and met with success! This sugar-free experiment might actually work! 
Bon Appétit!