This weekend was my birthday weekend and I gotta say that my family sure knows how to celebrate in style and with a love that makes me feel so special. Since I cook all the time, they usually want to treat me to a nice dinner out at a restaurant of my choice. I have a long list of restaurants that I want to go to and have a hard time choosing one for my birthday. This year, however, it was easy ... a French one at Pike Place, Maximilien. I felt like I was cheating on Cafe Campagne.
If you've ever been to the Market, it was probably during the day time hustle and bustle, right? Sometimes you can hardly get through the thoroughfare for the clog of people, tourists and locals alike. However, the Market closes at 6 PM, the vendors pack up and go home, the shops close their doors, and the maintenance crew comes in to sweep up the flower remnants, the stomped fruits and vegetables, and give the floors a good mopping from all the seafood juice. It's a ghost town otherwise.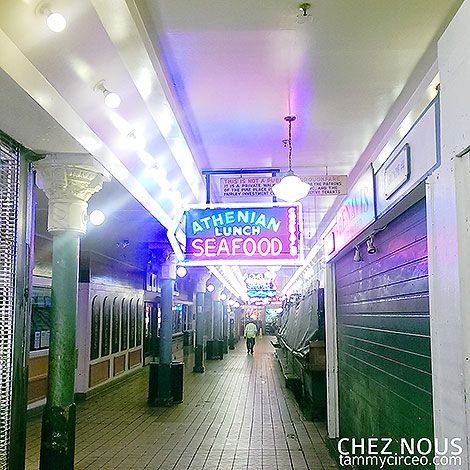 Maximilien is a small restaurant in the Market. It is accessed through the hallway just past the Pike Place Fish Market, home of the flying fish, and between Don & Joe's Meats and the Market Spice Store. The neon arrows lead the way to a quaint little space.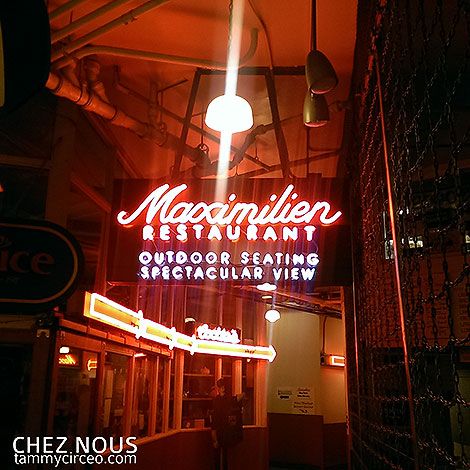 They apparently have a lovely patio and I vow to return for lunch some time and enjoy the view overlooking the bay. The whole restaurant has windows overlooking the bay and if you are seated just right, you can see the Wheel through the window or reflected in one of the many antique mirrors on the walls.
The atmostphere was just right ... not too stuffy, not too uppity ... we felt perfectly comfortable there with a baby. Then again, he is a very well behaved Little Man.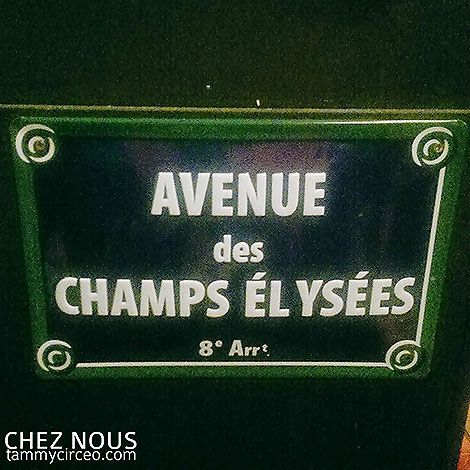 We rarely order appetizers when we go out, but for special occasions, we might make exceptions. I had some oysters and those who don't like raw seafood had roasted Bucherondin (a goat cheese) with crostinis. For entrees, Ken and I ordered the halibut, Em and Kyle had the scallops, and Aly had the salmon. And then ... dessert! This flourless chocolate cake was more of a chocolate bar than a cake! And although, I'm off sugar, I had to taste my birthday dessert ... it was delicious! We also sampled a Creme Brulee Au Cafe, and a Grand Marnier Souffle. Mmm.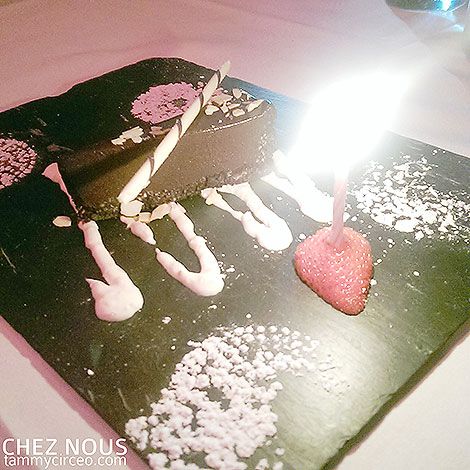 My actual birthdate was Saturday. I flung the curtains open to blue skies and sunshine and said, "Happy birthday to MEEE!!" Our sweet grandson, Matthew, came to hang out with me while his mommy and daddy went to a work function. We played with the WubANub, sat in the Bumbo surrounded by toys, sang songs, had a bath, and ate lots of yummy milk. ("See? Aren't I getting big?!") He went down for the night without a hitch ... cuz he loves being at Mimi's house. :)
He loves my phone (and ANY screen, actually, especially ones with sports playing!), but my timing in capturing his smiles in selfies is horrible.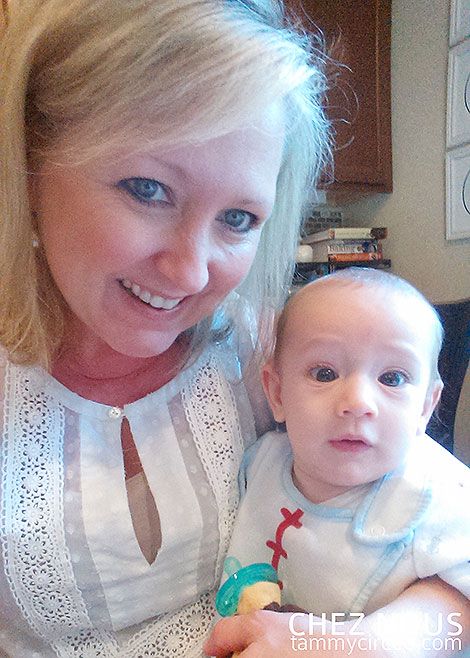 His hair is still brown, but is showing signs of blond and red. And his eyes are changing from blue to hazel, like his mom's and his Grandpa Ken's. He is such an inquisitive baby and his engineer daddy is happy about that. :)
Em and Kyle got back and more partying ensued. She had made an amazing sugar-free, grain-free cheesecake. Let me tell you, folks ... you don't need sugar to make an awesome dessert! I come dangerously close to stating that that was a life-altering tastebud explosion!
And then, dreams came true when I opened my gifts ... a Vitamix and accessories. Some of you might think that getting kitchen appliances as gifts is not cool. But in my book, it's amazing.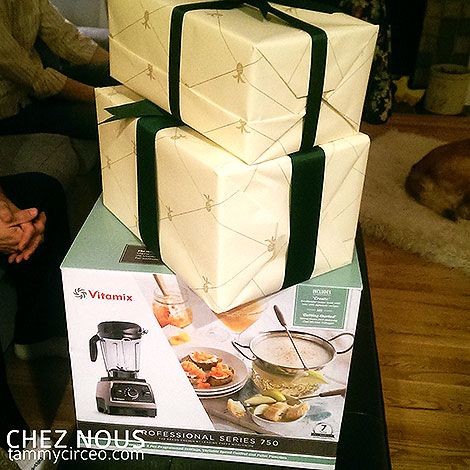 My night was capped off by a phone call from our son, Ben, who said all sorts of endearing things to me ... like, "I hit a homerun today!" A bomb to left for my birthday. Thanks, Ben. Wish I'd been there to see it.
Here's to a new year of life and a new week. I've got a project to finish this week that I'll tell you about NEXT week, I have some recipes up my sleeve, and a chill is in the air. Autumn is here!