As we end this year of French Fridays with Dorie, we enter the last few months of cooking through Dorie Greenspan's cookbook Around My French Table. I've spent almost four years cooking with this group and as strange as it might sound, we French Friday Faithfuls are a tight group and stay in touch in several ways, including a Christmas Card Exchange. This year, we included a recipe with our cards and committed to making one of them for this last French Fridays post. There were so many wonderful recipes that arrived in my mailbox ... from Greece, Germany, Puerto Rico, Malaysia, Canada, New York, California, and many points in between. Each day in December brought such a bevy of lovely cards.
I am apparently running behind schedule as it is now the following Monday, but I'll post if it's the last thing I do because the recipe I chose is completely worth your discovery. It comes to me from Katie at Prof Who Cooks and she got it from her mom who has made it for many years from a 1970s recipe card set.
It's reminiscent of lemon bars, actually. It starts with a shortbread base ..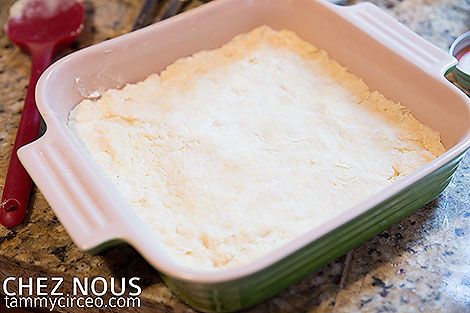 Tip of the day: When recipes call for butter to be cut in, use a hand grater (or the large side of a box grater) and grate the butter in. You'll have the most success with it if you mix the butter in occasionally as you grate. (Thanks to my son, Ben, for demonstrating the process.)
The next layer is raspberry jam ...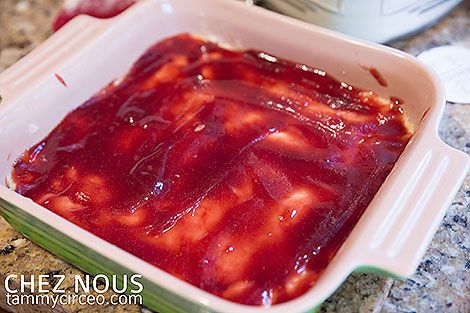 I chose to use my homemade seedless jelly ... Yum.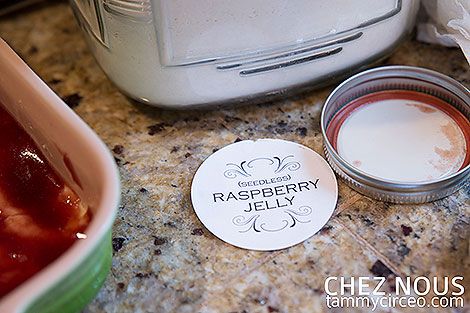 And then the topping ... it's made of egg, butter, sugar, coconut, and vanilla.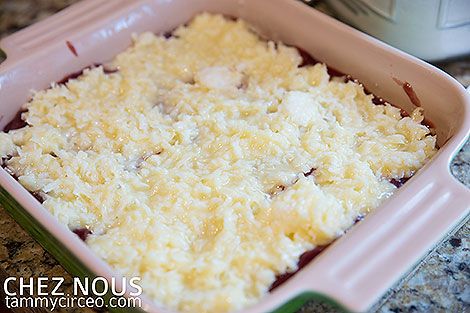 After baking for about 30 minutes, you have a golden crusted top and a lovely snack for Christmas Eve. I think Santa would love these Raspberry Bars, don't you?