I had a few minutes to kill on a rainy afternoon and found myself in the University bookstore perusing cookbooks. It is always an acceptable pastime.
I'd been eyeing Mimi Thorrison's book A Year in My French Kitchen for a while and as I stood in the warm bookstore reading about butternut squash gratin and roasted sausages, my fate was sealed. The book came home with me after a stop at the grocery store. I tried the butternut squash gratin and then the sausages.
My first attempt at the sausages using Mimi's exact instructions was tasty, to be sure, but lacked a depth of color that I thought slow-roasted sausages should have. I decided to experiment with other techniques to end up with a version that suited me.
Where Mimi started out roasting sausages in the oven, I chose to brown them first.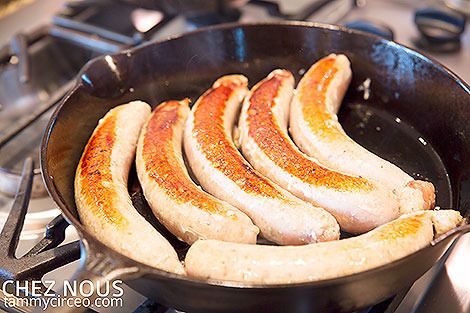 After browning them, I smeared some Dijon mustard on them and put them in the oven for about 20 minutes.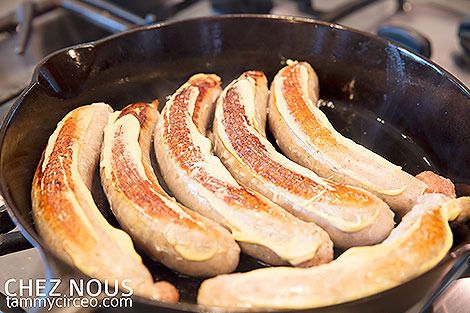 While the sausages roasted, I sliced onions and fennel, tossed them with some oil, salt and pepper, and fresh thyme.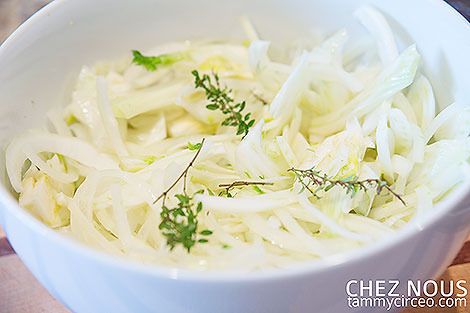 I piled it all on top of the sausages and returned the pan to the oven.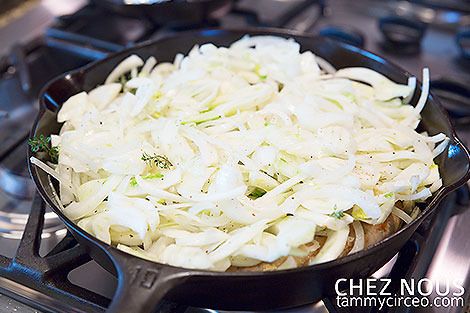 About 20 minutes later, I lifted the sausages to the top of the onion-fennel pile, poured in a mixture of red wine and Dijon mustard, and put it back in the oven.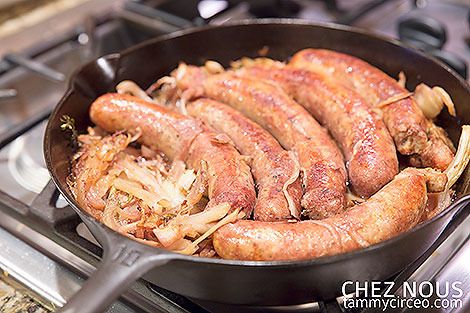 The result was caramelized onions and fennel and juicy, tender sausages. A perfect dish for a cold winter's night.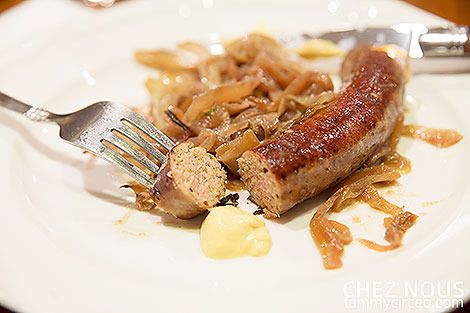 We ate the sausages and fennel-onion mixture just like that, but they would also be delicious with buttery mashed potatoes, don't you think?
Bon Appétit!