The online cooking group that has cooked their way through Dorie Greenspan's Around My French Table has collectively completed the book. Personally, I still have quite a few recipes to make up, but working along with the group, we'll be posting four celebration weeks.
This week, we are asked to enumerate our top five recipes and choose just one that is our all-time favorite. What a challenging task! After coming up with a list of thirteen, I became ruthless, and pared it down to the five requested.
Starting with the first section of the book, which is nibbles and hors d'oeuvres, I stepped around many favorites like the herbed olives and the gougeres, and chose the CheezIt-ish Crackers. I love them because they can be made ahead and enjoyed by people of all ages from toddlers to adults.
In the salads, starters, and small plates section, it was a no-brainer to pick the Spinach and Bacon Quiche although the Mushroom and Shallot Quiche runs a close second. And of course, there the PUmpkin Gorgonzola Flanks and the Winter Ceviche ...
Moving on the chicken and duck recipes, I fell back on a simple one and probably the all-time favorite for its simplicity and versatility: the "Hurry-Up-and-Wait Roast Chicken". I have made this so many times and truthfully, it's not that it is so different in ingredients from how I roasted a chicken previously, but it is the technique that I love... fast, high-heat, turning the bird mid-process ... It yields a crispy, juicy chicken every time. The bonus is that I use the bones to make broth and often have leftovers for a soup or salad, too.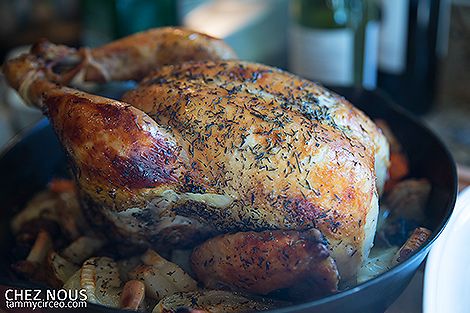 Then there's the vegetables and grains, where some recipes are sides, but others are full-on meals, like the Pumpkin Stuffed with Everything Good. And truly, my friends, do yourself a favor and put this recipe on your calendar NOW to make this fall. You'll be calling to thank me.
And finally, let's end with a little something for our sweet tooth, shall we? It's a quintessential dessert. Some might even say that it's overused and expected, but when something is as simple and satisfying as a Crème Brulee, what's there to argue about? And of course, Dorie takes it just a wee step further by making the suggestion to put a little raspberry jelly in the bottom of the dish. It is a delicious suggestion and one that my guests always appreciate.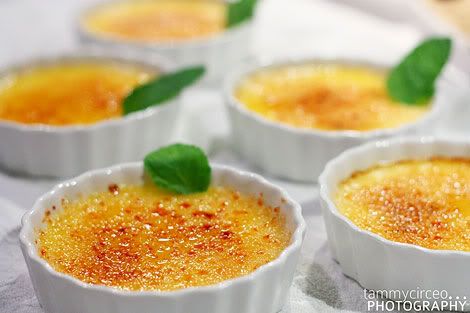 Thank you again, Dorie, for the delicious recipes you put in this book for the world to enjoy. Our family has some new favorites and we've loved getting to know you through the stories in your book.