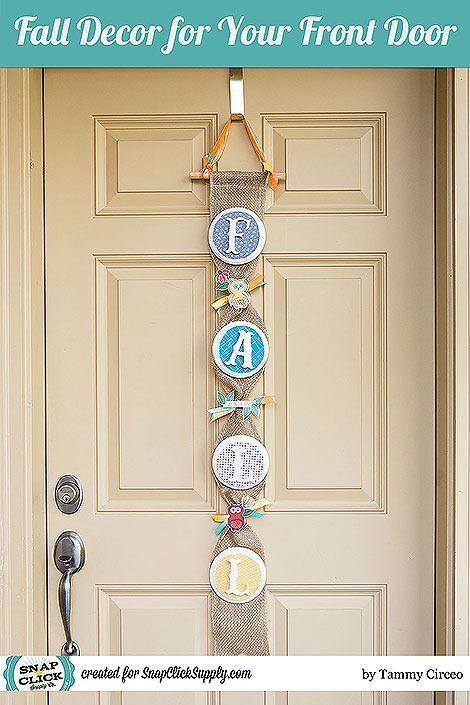 The Autumnal Equinox has occurred so we are officially into the Autumn season. I couldn't be more grateful after the hot summer that we've had here in the PNW! I was commissioned by Snap Click Supply Company to create a door décor to commemorate the season using Mye de Leon's "Outdoor" kit. I love this kit because it can be used year round for outdoor activities ... not just for autumn.
I chose a few of my favorite items from the digital kit, printed them out, then proceeded to gather a host of other things to help this come together: burlap, ribbons in a few coordinating colors, round wooden plaques and wooden letters from the craft store, scissors, Mod Podge, white paint, and my hot glue gun.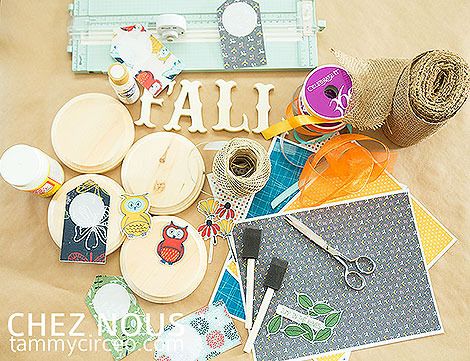 I started by painting the round wooden plaques and the letters with the white acrylic paint. Feel free, though, to use whatever color of paint you want to use!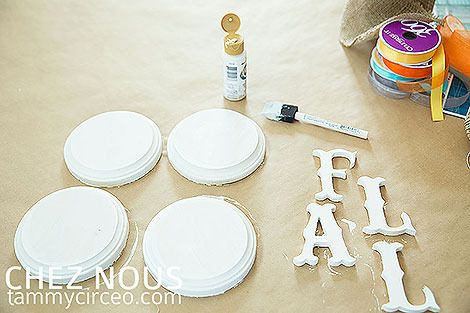 After they were dry, I turned them upside down on the paper to trace the circle that I wanted covered by the paper.
Once you've traced and cut one circle, you can use that as a template for the other three. You could also use a Silhouette machine for this step as well.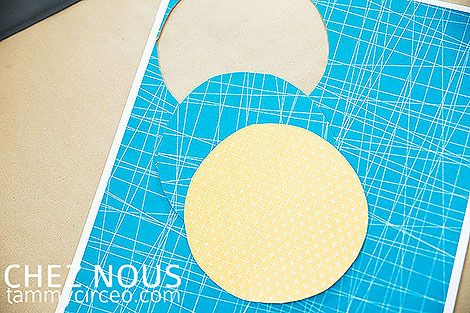 I painted the top of the wooden plaque with Mod Podge, then carefully glued the paper circles in place, painted more Mod Podge on the top to protect them a little more since this will be on the porch during the fall months. As soon as I painted the paper, I added a layer of ModPodge to the backs of the letters and pressed them onto the wooden plaques.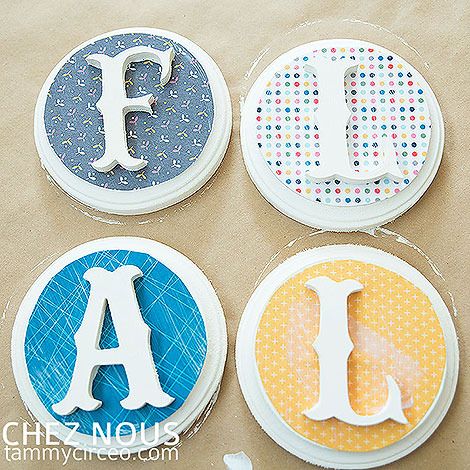 I let that dry for about thirty minutes, then glued the wooden plaques to a strip of burlap ribbon, leaving six inches in between each one so that I could bunch it up and tie it with ribbons.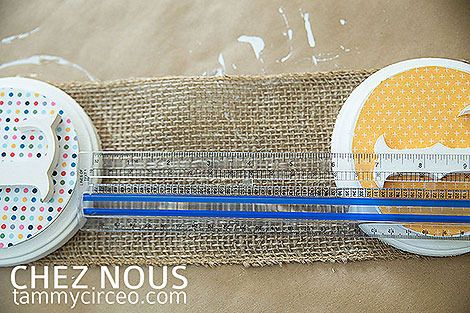 I cut 12-inch lengths of ribbons in four different colors and knotted them around the burlap in between each wooden plaque. Then I added various elements … those owls had me at "hello"!

Finally, I cut a ½-inch dowel rod to put through a pocket at the top of the burlap ribbon. You can either sew this pocket or hot glue it. Then I used lengths of all four ribbons to create the hangar by knotting them on each end of the dowel rod.
And just like that, you've got a darling burlap door hanging to welcome family and friends to your home this fall season. In the case that you have a front door that is more exposed to the elements, it would also be lovely hanging on a narrow wall in your home or as part of a collection of fall wall décor.
Being your intuitive self, you've likely spotted a logistical issue with the door hanging being so long and the door swinging open and closed all day with children and friends coming and going so I suggest using some wall putty (the only kind that's allowed in college dorms … remember that stuff?) to anchor the plaques to your door. It's easily removed and will keep your front door from needing a paint job in the spring.
[Post created for Snap Click Supply Design Team and originally posted on September 7]