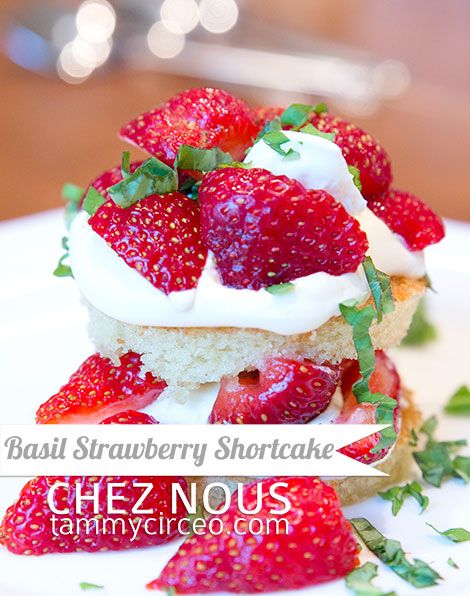 Strawberry Shortcake is an iconic summer dessert that one should enjoy at least once during the season. I like to make buttermilk biscuits or cream scones for it, but recently wondered what a sponge cake soaked in an herbed simple syrup would be like.
I first tasted basil with strawberries when I tried a caprese salad to which strawberries had been added. That was an unexpected match made in Heaven! Based on that memory, I decided to make a basil simple syrup to brush on the layers.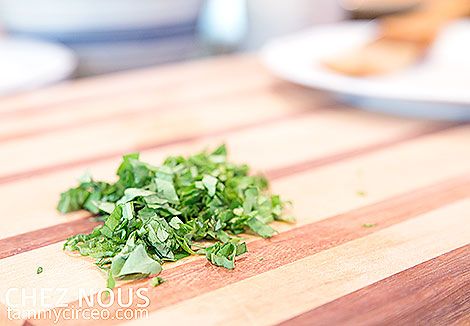 I steeped the basil in a simple syrup. You can buy simple syrup already made, but it's so simple to mix an equal amount of water and sugar in a small pot that I find no reason to buy it ready-made. I then added the basil and let it steep to impart the flavor. Be sure to strain it out before you store the leftovers, though, so the leaves don't spoil.
I've made plenty of sponge cakes in my lifetime, but I found this particular recipe on the letter-press calendar that I ordered from Brown Parcel Press this year. If you're not familiar with them, you really should check out their beautiful work. I was drawn to this recipe because for a sponge cake, it was simple ... dry ingredients in one bowl, wet in another, and finally whisked together and spread on a half sheet pan. So simple.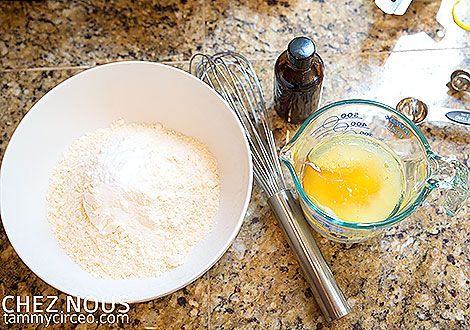 A bit of time in the freezer makes it easy to cut the cake circles. An hour will do ... or overnight will, too. They thaw quickly so getting the simple syrup to soak in isn't an issue. Just brush it on with a pastry brush and if you don't have one of those, use a teaspoon to drizzle it on.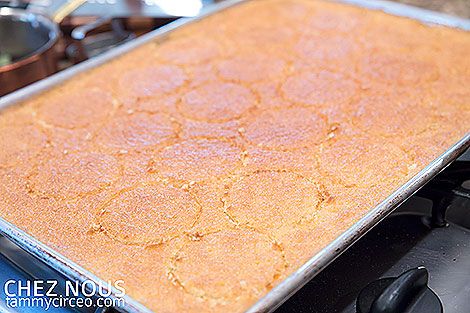 Put a layer of cake on a dessert plate, top it with whipped cream, then some strawberries. And don't be skimpy with the strawberries, either!
Put another cake layer on top, and repeat the whipped cream and strawberries. Finally, sprinkle the whole thing with lovely julienned basil, take a deep breath to enjoy that fragrance, and pick up your fork.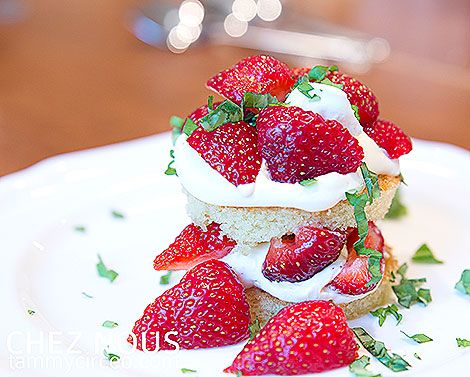 Bon Appetit!