Some of the most vivid memories I have as a child are actually fragrances. The smell of Mama's bread baking was almost as heart-healing as falling asleep to the smell of her pound cake baking. She baked bread during the day because we needed to eat. She baked pound cake at night when we were all in bed ... as quiet therapy for having five lively kids. I can imagine she cut that first heel for herself at 10 PM and slathered it in butter, relishing the fact that none of the five of us were begging for a bite!
On my last visit home, I asked Mom for her bread recipe and of course, she readily gave it up. I made it a few days later at my brother's house and full-on failed! It was heavy and dense. After a bit of testing and asking Mom all the details, I nailed it! So here ya go ...
The recipe is for whole grain bread, but if you only use whole grain, you'll be eating a rock. If that's your thing, go for it, but I value the money spent on my orthodontics so I'd rather have a softer chew. I use at least a half-and-half whole grain/white flour mixture and I always use spelt flour so that our daughter who is allergic to wheat can eat it.
Start out by mixing yeast in warm milk with brown sugar and allowing it to foam up. This can take up to 20 minutes, but it's usually about five for me.
After the yeast foams up, pour it into the stand mixer with about half of the flour, brown sugar, and salt, and mix thoroughly. I tried the recipe with honey once and it requires much more flour so I'm going to stick with the brown sugar in this recipe and continue searching for an excellent Honey Whole Wheat bread.
Continue adding flour till the dough pulls away from the side of the bowl and knead for 5-7 minutes more. You can do this in a stand mixer or by hand.
Once it's ready, put it into a greased bowl and turn it over so the greased side is facing up.
Cover with a cloth and let rise till it is double in size. I usually set it in a pre-warmed oven. (To do this, set your oven to its lowest setting when you start making the bread dough, then turn it off and prop the door open. The residual heat is plenty to help the dough rise.)
Once it's doubled, punch it down. I love this step and always have! Yes ... just plunge your fist into the middle of it! It will deflate and you can use your hand to pull the rest of the dough around.
It will look like a poor version of its former raised self! But then, you'll divide that dough in two ...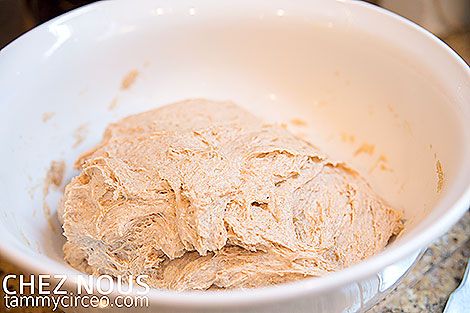 ... and put it into loaf pans ...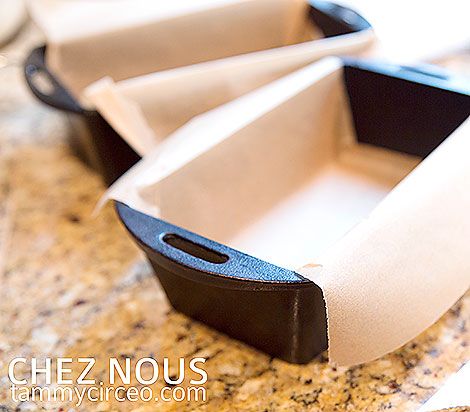 ... to rise again to its former glory ...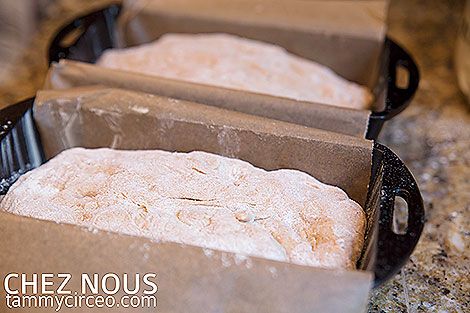 For the love ... once they are baked, you'll be able to see why Mom couldn't resist that end piece! 
Yep ... this is the thing that my childhood is made of and that I aim to pass on to the next generation!
Bon Appetit!