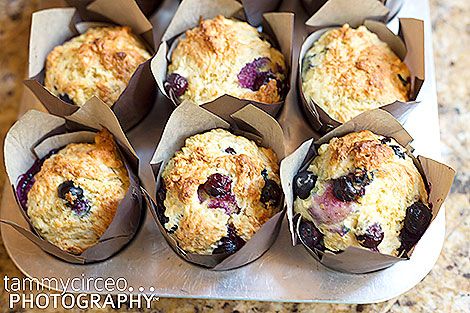 One of my dearest friends is also a fabulous cook. I met her about sixteen years ago and knew immediately that she was a soul sister. She is a loyal, friendly, vivacious person who makes my life better simply because she is alive. About six months after we met, we moved apart, but as some of you can relate, when we are together again, it's like no time has passed. We just pick up where we left off.
On one of those occasions, we were guests in their home and she made amazing blueberry muffins for breakfast. Guys ... I'm talking AMAZING. She calls them "Deliriously Vanilla Blueberry Muffins" and you simply must trust that the word "deliriously" is not an over-exaggeration.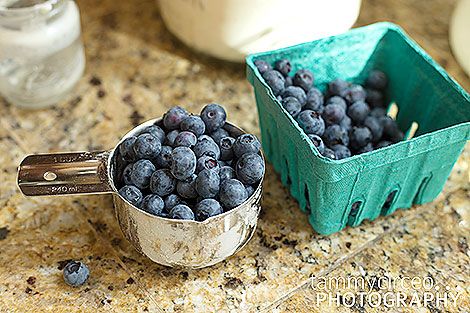 Vanilla and blueberries go together. Vanilla makes blueberries better. Or maybe the blueberries make the vanilla better? It's like marriage ... sometimes, one of you makes the other better and other times, the opposite happens.
You can use vanilla yogurt, but the recipe also calls for a TABLESPOON of vanilla flavoring! When I make it, I use plain (homemade) yogurt and add more vanilla flavoring. I don't add more sweetener, though, as I don't think it's necessary. However, you do you! It's your kitchen after all and if you want more sweet, add more! Add a couple more tablespoons of sugar, or a swish of maple syrup, or a bit of honey ... I don't think you could mess it up too badly unless you overdo it on the sweetener.
It's a simple recipe that mixes the dry ingredients first ...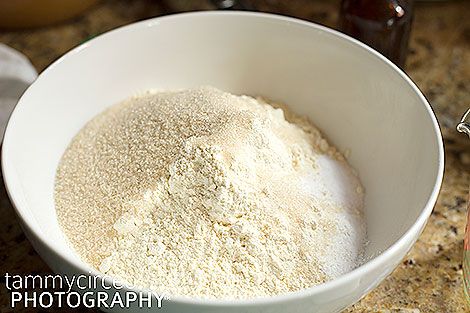 ... and the wet in another bowl ...
... and then they are mixed together. I have a new Dough Whisk that I love for mixing these types of doughs! It's Danish and those Danes are amazing with beautiful, yet practical design.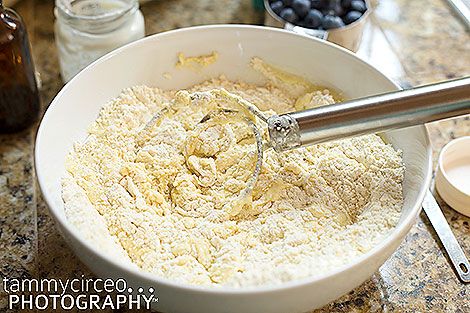 The recipe makes about a dozen. For me, it depends on what liners I use in the muffin tins. These tulip cup liners required a bit more batter so for this batch, I only got ten muffins.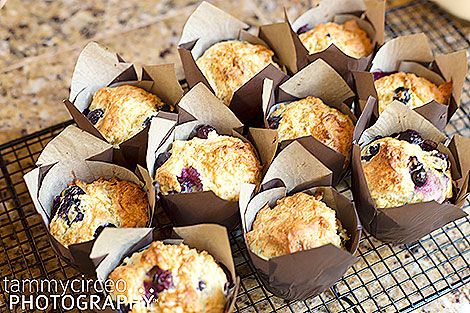 Delicious for breakfast, coffee break, or offering a snack to the Littles. :)
Bon Appétit!
Download CindysBlueberryMuffins
(Pardon the watermark on the photos! I had been editing a session of family photos and neglected to change it before reverting to blog work!)