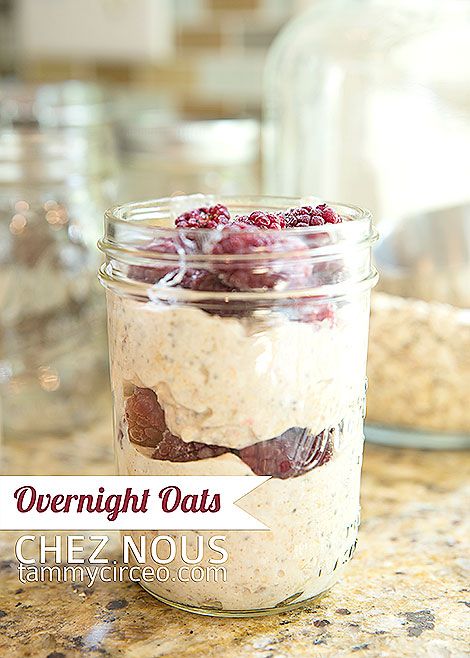 In the interest of full disclosure, I have to be sure you know (or remember) that I really don't like oatmeal. At least, I thought I didn't.
What I don't like is slimy, warm cereal that just rolls around your mouth and really isn't interesting. Warm oatmeal, I thought, was bad enough, but then I started seeing recipes for overnight oats that were intended to be eaten chilled. Whaaat?! Nope. Not me. That's the stuff of childhood nightmares!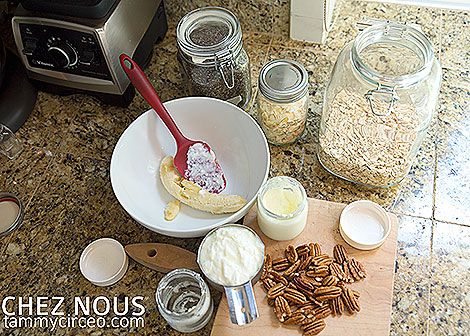 What I've discovered, though, is that soaking those same oats overnight completely improves their texture and furthermore, adding other things ... like nuts, fruits, seeds ... makes them even better. Warm OR chilled!
There's lots of recipes floating around for overnight oats, but I personally like the one from Barre3's website. I've tweaked it to make it my own and to allow for a little more creativity with ingredients. You can find a downloadable recipe at the end of this post.
For the chilled overnight oats, I start with a banana. The riper, the better.
Mash it up, then add the oats, some chia seeds (they are filling!), nuts of your choice if you want, coconut flakes if you like ... and anything else you think would taste good or be healthy and filling.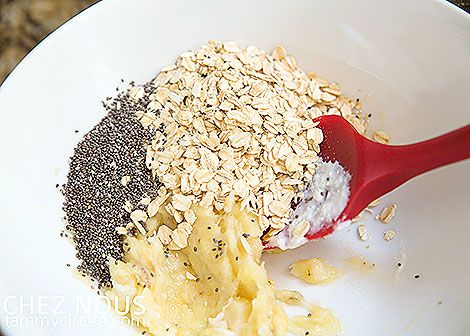 Then mix in yogurt thinned with milk. I use homemade yogurt, but you can use any plain yogurt. Just be sure to use one that has all the good bacteria in it! Feel free to thin it with regular milk or any nut milk you like, but I use organic whole milk ... the same milk that I use to make the yogurt.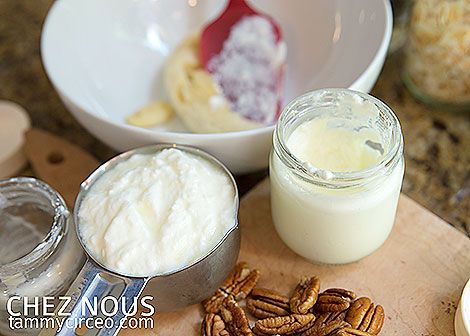 Season the whole mixture with the spice of your choice. I love cinnamon, but I imagine cloves and nutmeg would be wonderful additions as well.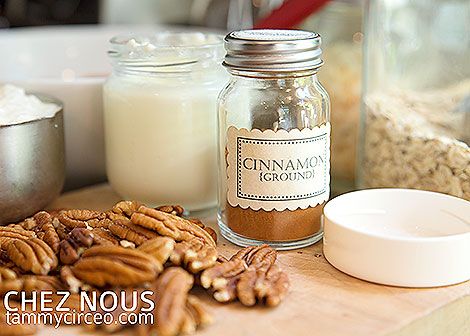 You can sweeten now or wait till you eat it. Or you might find that you don't care for any sweetener at all . God bless you.
I prefer coconut palm sugar because it tastes like brown sugar, but is much lower in glycemic index which means that it doesn't raise blood sugar levels to the same extent. Stevia works similarly as coconut palm sugar and you only need 5-7 drops. I like maple sugar because .... umm .... YUM! But it has a high glycemic index so for those of us trying to regulate blood sugar (diabetics, auto-immune folks, those interested in reducing sugar), we must be aware of the glycemic index and its effects on the blood sugar levels.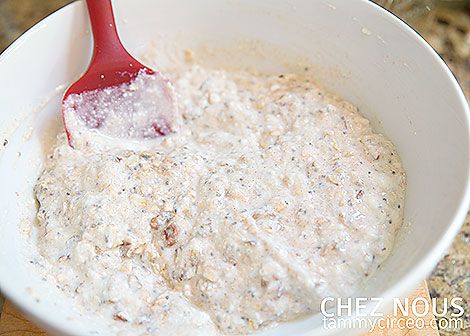 Mix it all together and layer it into storage containers along with fresh or frozen fruits if you have busy mornings and need to grab and go. These are tayberries I rescued from the freezer!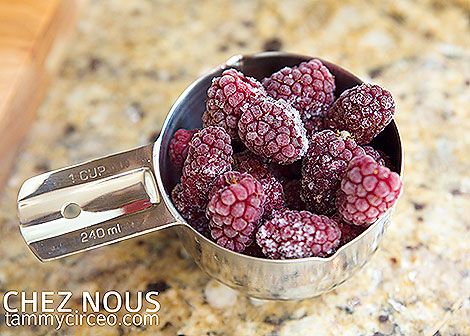 I love using canning jars, but regular storage bowls work just as well.
If I'm not in a hurry for breakfast, I prefer to add the fruits the next morning. When they soak overnight with the oats and yogurt, they start breaking down as well. It's not terrible, but I find it more palatable to add them later. 
Make up your own flavor combinations. Consider blueberries and cantaloupe, raspberries and peaches, blackberries and nectarines ... you get the idea. Use any nuts and seeds you like. I LOVE pecans so I tend to reach for those, but walnuts, hazelnuts, peanuts, and even pine-nuts are good!
A few notes about warm oatmeal: 
You can add all the same stuff ...nuts, seeds, fruit ... to warm oatmeal that you do to chilled overnight oats! It makes them immeasurably more palatable!
Try cooking the oats in milk rather than water. It yields a creamier, less slimy result.
Bon Appétit!