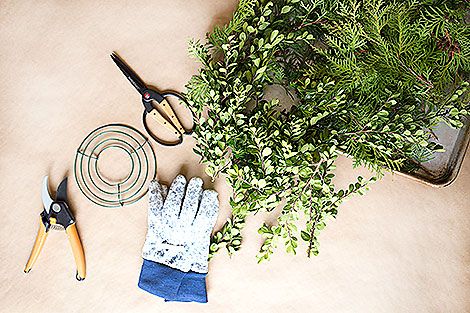 Hello there! It feels good to be back in this space and to also have a little creativity flowing again. Christmas tends to do that for me and I'm grateful.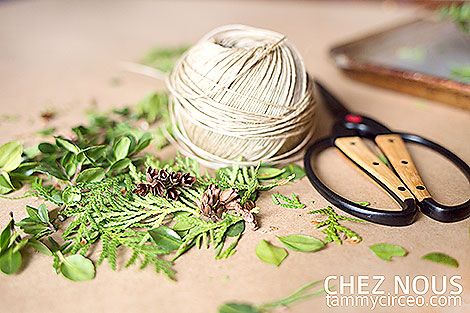 I wanted to try my hand at making a wreath with cuttings from the evergreens and boxwoods in my postage-stamp-sized yard. Thankfully, using a six-inch wreath form doesn't require lots of greens!
I started by making small bundles of twigs and tying them with green twist ties. I intended to use green floral wire, but couldn't find it in my stash of craft supplies. I found these long green ties in the garage with the gardening stuff, though, and knew they would probably work much better. Then one at a time, I layered the bundles around the wreath form, overlapping them to make the wreath full.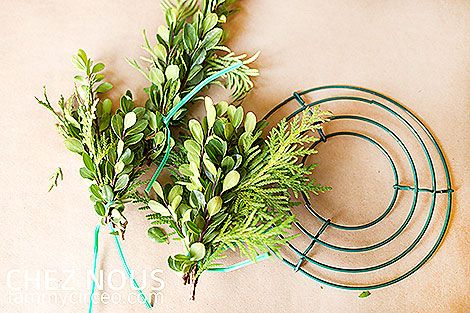 I recommend tying around two wires of the form at a time because it's much more stable. When I tied around just one, the bundles didn't stay in place. Additionally, I also twisted some of the ties to each other to create more stability. The back of it doesn't look very pretty at all, but that really doesn't matter one whit!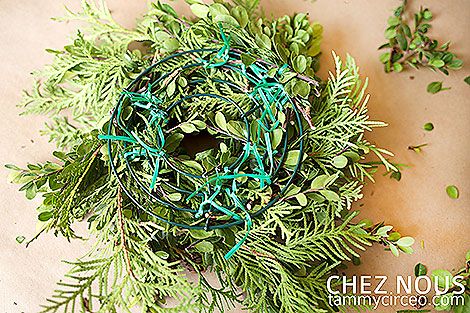 I just let the shape take on its own character as I worked and I like the organic feel of it.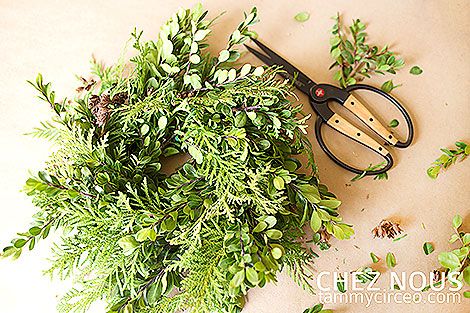 Believe it or not, I did trim it a bit and although I like the "wild and crazy", I think it might need just a bit more snipping!
I hung it from a nail inside a vintage frame using French linen twine. I quite like it and will probably leave it up long after the holidays.