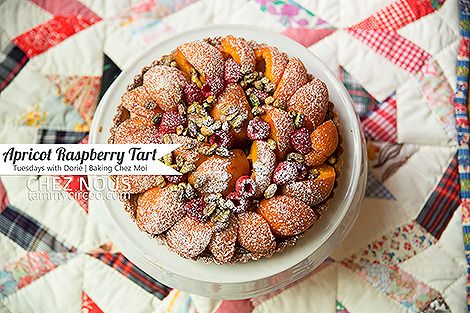 What is more French than a fruit dessert arranged in concentric circles? It looks so pretty, doesn't it?
This recipe is fairly simple, but you have to start ahead to make the tart dough and the ladyfingers, if you're using them. I supposed you can use store-bought ones, but I made them using spelt flour because of Emily's allergy to wheat. Dorie also suggests using stale cake crumbs or brioche.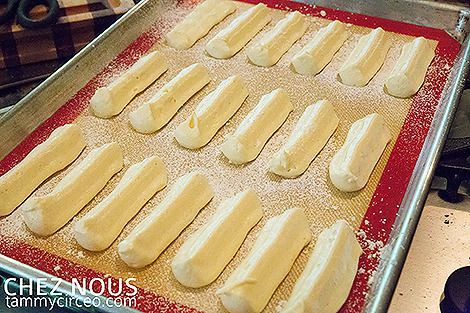 They are used as a cushion for the apricots in the bottom of the tart pan and to catch all the juices so that the crust doesn't get soggy.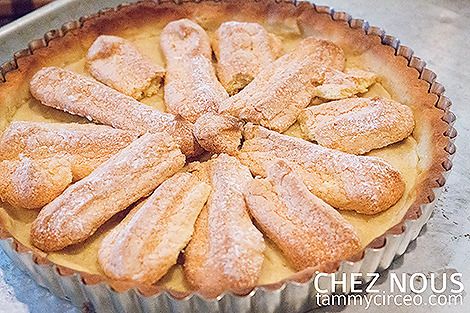 After the apricots are arranged in the quintessential French concentric circles, you sprinkle a little sugar on them and the tart is baked for 30 minutes. Pull it out, put a little slivered butter on the fruit, a little more sugar, and the raspberries, and put it back in for 15 more minutes. Then the pistachios are sprinkled on top and baked for another 15 minutes ... total of an hour in the oven. And there you go ... a light, summery tart.
For myself, I think I'd prefer this with peaches or nectarines since I don't care so much for apricots except in jam. However, I love the concept of "just fruit" (or ALMOST) in a tart.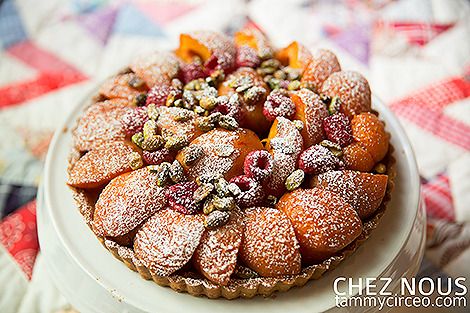 According to the rules of the group, Tuesdays with Dorie Bakers are not allowed to post the actual recipe ... mes regrets. However, you'll not have an ounce of disappointment if you purchase your own book and bake along with us. You can find it HERE! You can also read how the other bakers fared with this recipe HERE.